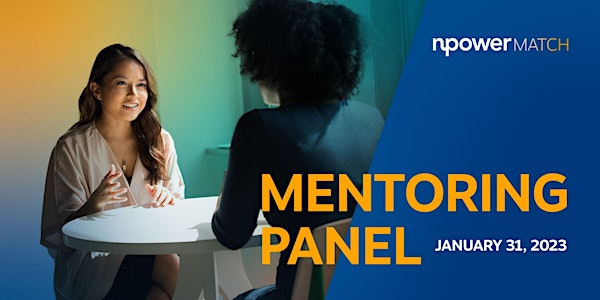 NPower Mentoring Panel
Join NPower in a virtual panel event that is open to NPower alumni, incoming trainees, staff, NPower mentors, and prospective mentors!
About this event
In honor of National Mentoring month, mentor and mentee panelists will share their experience with mentorship at a virtual panel event, hosted by NPower on January 31, 2023 at 1PM-2PM EST. Panelists will share their experience as part of the NPowerMATCH mentoring program. Attendees will also have a chance to ask questions to both our mentees and mentors!
You won't want to miss out on this conversation about how mentoring amplifies and launches careers!
Have any questions? Email mentoring@npower.org and we'll get back to you right away.