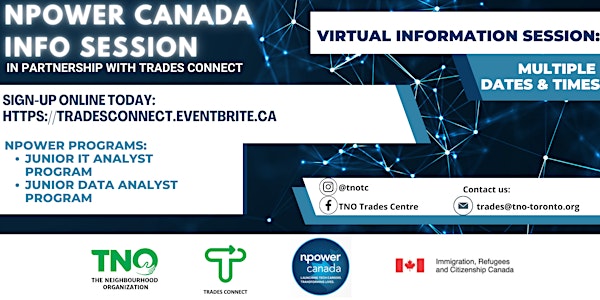 NPower Canada Information Session
NPower Canada offers free (no cost) tech-training programs and IT certifications.
About this event
NPower Canada provides accepted applications with the opportunity to begin their NPower Canada journey prior to the start of training, providing a taste of Tech, Professional Development, and our staff through Meet and Greets. NPower Canada offers early exposure to training materials as a self-directed learning initiative in all areas of the program including:
Tech: Access to and early start in Coursera or Cisco with provided milestones
Self Management and Study Skills: Videos of best practices to prepare participants for training, followed by a discussion to build relationships with peers.
Meet & Greets: Participants will have the opportunity to meet NPower Canada staff to have all questions answered.