Description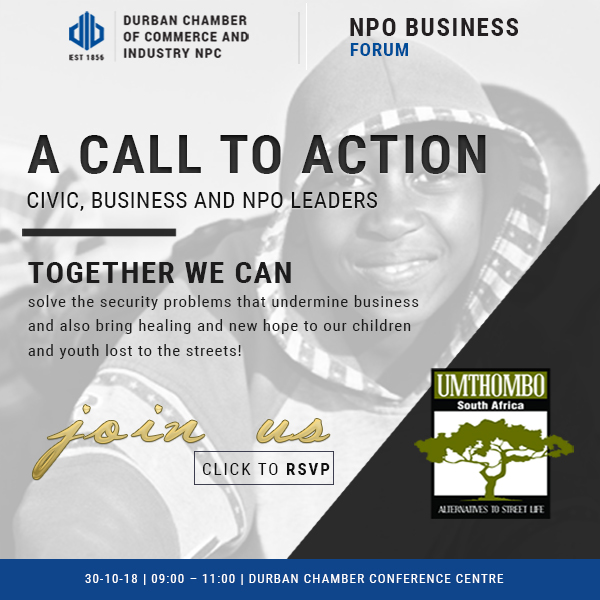 Presenter:Ms Daniela Gennrich - uMthombo Street Children SA.

Presentation: A call to civic, business and NPO leaders.

Most Durban residents see children and youth on the streets as wastrels, drug addicts or criminals. Those who work with them see them as once ordinary children - like yours and mine – who have made or been driven to make bad choices.

Can we find each other, can we work together?
To solve the security problems that undermine business and also bring healing and new hope to our children and youth lost to the streets?

Come and join a conversation to discuss how we can all contribute to making our city safer, our children happier and our future brighter.

Towards becoming 'Africa's most caring and liveable city'!


30 October 2018 | 09:00 - 11:00
Attendance is free | Limited Seating

Venue:
Durban Chamber of Commerce and Industry Conference Centre,
892 Umgeni Road, Lion Match Office Park, Durban.
View Directions

For further information contact email: Lieketso Selela or call 031 335 1000.