NPM Course at Mt. Falcon (East) - Fridays 5/6, 5/13 and 5/20; 8:30 AM - 12:30 PM

Friday, May 6, 2016 at 8:30 AM

-

Friday, May 20, 2016 at 12:30 PM (MDT)
Event Details
Take a Native Plant Master® course at this close-in Jeffco Open Space park. Learn fun facts about Colorado wildflowers, trees and shrubs as you explore the meadows and pine forests where the plains meet the foothills of the Rockies. During three outdoor field sessions, you will learn common and scientific names, ecological relationships and human uses of 40 - 50 plants. You will also develop skills in using family features and a botanical key to identify plants. Course includes special emphasis on natives useful for landscaping and alien invasives that threaten native ecosystems.
Trainer:  Jean Nelson is a native of Colorado and has developed an appreciation of the fauna and flora of our region from camping, fishing and hiking in the West since she was a child. A banker by profession, Jean enjoys volunteering as a NPM Trainer and sharing her knowledge with others. 
Prerequisite:  Basic Botany Class is recommended for those who would like to refresh their botanical knowledge and is a NPM course prerequisite for those who have minimal background in botany. Contact lvernon@jeffco.us for questions.
Native Plant Master:  All participants who pass three NPM courses will receive a Colorado Flora Certificate. For accepted volunteers, passing this course counts toward certification as a Native Plant Master. Learn more at www.nativeplantmaster.org. To reduce overlap, take courses in different months and/or lifezones. 
Lifezone:  Foothills
Required Textbook and Reference:  1) Colorado Flora - Eastern Slope, Fourth edition, Weber and Wittmann available through CONPS bookstore (http://conpsbookstore.org), local and online retail outlets and the publisher (800-621-2736) and 2) Colorado Plant Database at http://coloradoplants.jeffco.us.
When/Where to meet:  Meet first time at 8:15 AM at Mt. Falcon Open Space Park east parking lot (not the west parking lot), 3852 Vine St., Morrison, CO 80465 (see map). Course begins at 8:30 AM sharp.  
What to bring:  Textbook, pencil, hand lens (approximately 10x), daypack, water, sack lunch, rain gear, sun and wind protection, personal items you will need on the trail where there are no restrooms, etc.  The hand lens can be purchased through the Colorado Native Plant Society at www.conps.org/Bookstore and on-line or local scientific equipment outlets.  
What to wear:  Layered clothing for changing and/or severe weather conditions, sturdy footwear, hat, etc.  Please come prepared for moderately strenuous walking on hot, cold, windy, rainy or snowy days.      
Carpooling:  Carpooling is strongly encouraged.  Contact npmassistant@jeffco.usif you would like to carpool and your contact information will be shared with others interested in carpooling.  Any liability arising from such n arrangements are the participants' sole responsibility. 
When & Where

Mount Falcon Open Space Park (EAST)
3852 Vine Street
East Parking Lot
Morrison, CO 80465


Friday, May 6, 2016 at 8:30 AM

-

Friday, May 20, 2016 at 12:30 PM (MDT)
Add to my calendar
Organizer
CSU Extension Native Plant Master Program – Metro-to-Mountain Group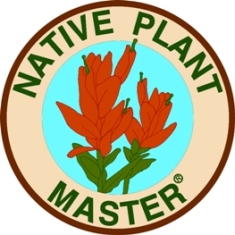 The mission of the Native Plant Master Program is to educate the public about native plants in order to foster stewardship, sustainable landscaping and management of weeds that threaten native ecosystems. See www.conativeplantmaster.org.
Colorado State University Extension provides information and education and encourages the application of research-based knowledge in response to local, state and national issues affecting individuals, youth, families, agricultural enterprises and communities of Colorado. Extension programs are available to all without discrimination. Colorado State University Extension, U.S. Department of Agriculture and Colorado counties cooperating. If you have a disability for which you seek accommodation, please notify npmassistant@jeffco.us at least 30 days before the event.
NPM Course at Mt. Falcon (East) - Fridays 5/6, 5/13 and 5/20; 8:30 AM - 12:30 PM