NPD 2017 FALL CONFERENCE

Monday, October 9, 2017 at 1:00 PM

-

Wednesday, October 11, 2017 at 12:30 PM (PDT)
Event Details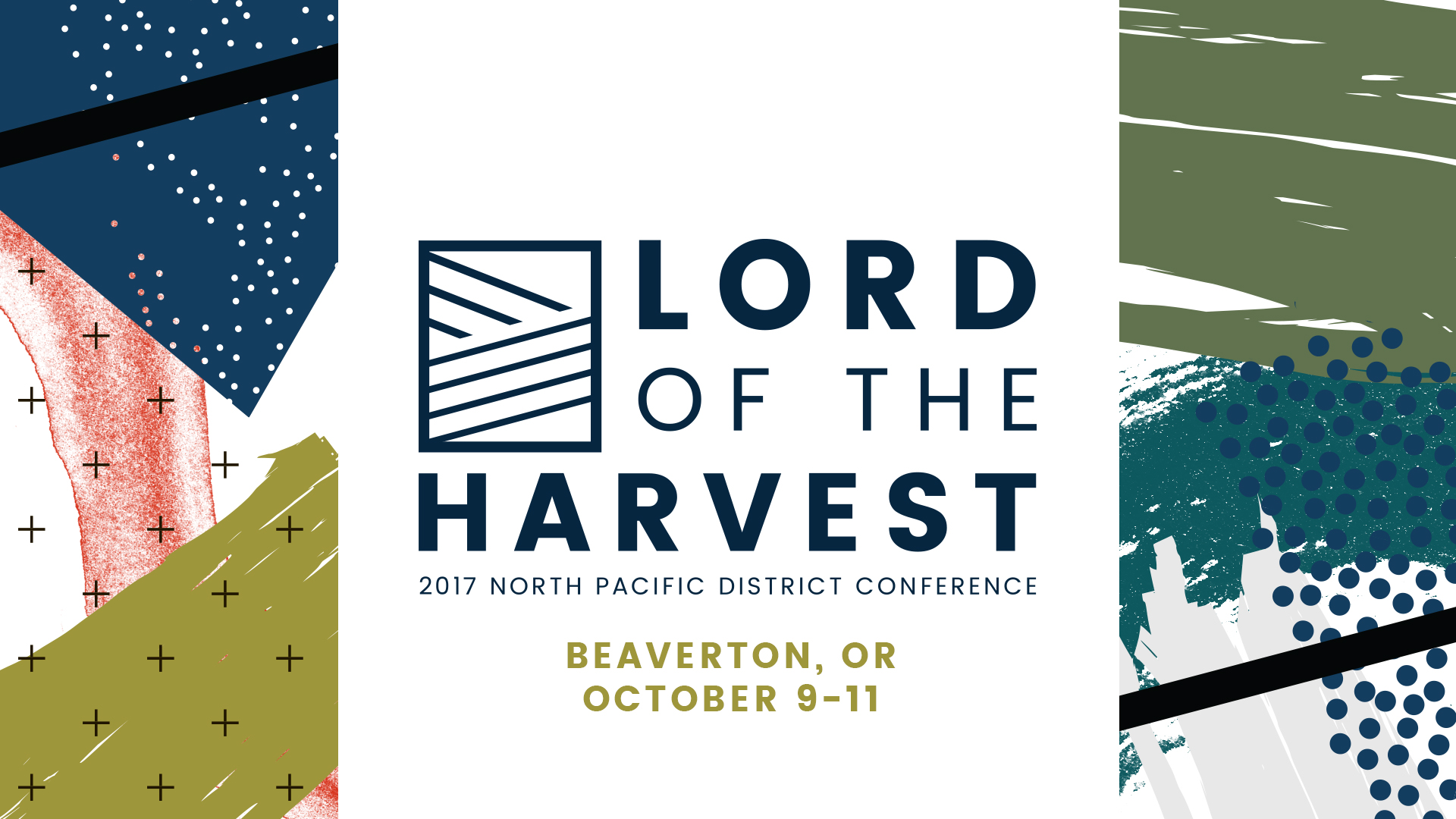 Each year, we come together representing three different states and over 100 churches with one common goal - reaching our communities with the hope of the world - Jesus.
All Are Welcome!
Whether you're a licensed minister, volunteer leader, student or church member, you are welcome and invited to register.
North Pacific Foursquare District Fall Conference
OCTOBER 9-11, 2017 | Beaverton, OR
---
Main Session Speakers







See all our speakers bios at www.npdfoursquare.org/fallconference/
Information on our workshops coming soon.
---
Pre-Conference Symposiums
  The Subversive Sabbath:
How the Rest of God changes the World

 A.J. Swoboda
Pastor at Theophilus, Proffessor and Author
This course will explore the biblical foundations of Sabbath, both in Genesis, the Ten Commandments, and in the life of Jesus. It will also investigate the far-reaching implications of rest on our minds, bodies, families, churches, neighbors, land, and even animals. The course will then examine particular challenges to rest that those in pastoral ministry face, how those challenges might be overcome, as well as how the gift of Sabbath may best be shared with one's congregation. Lastly, this course will speak to practical steps to receive the gift that Sabbath rest is.
---
Lunes 9 de octubre, 1-4pm—conferencia simposio será en español
Presentadores: Pastor Reynaldo Roman, Pastor Norberto Garcia
Señor De La Cosecha: 
El Desarrollo de una Cultura de Liderazgo
Saludable en La Iglesia
TEMAS DE CAPACITACIÓN de la Conferencia:
Trabajar Eficazmente con el Concilio de Iglesia
La Instalación de Procesos Administrativos crea una Cultura de Confianza
Líder Saludable = Iglesia Saludable
Desarrollando Buenas Relaciones entre Pastores
Pastor con Mentalidad de Equipo
La Etica Pastoral
Liderazgo, Trababajo, y Excelencia
Principales Conflictos del Ministerio Pastoral
Razones de los Conflictos. Entre las cosas mas comunes del porque batallan en el ministerio son: Liderazgo con mentalidad de siervos.

---
 SCHEDULE  
  Monday
1:00 - 4:00 PM - Pre-Conference Symposiums

6:30 PM - Session 1

8:30 PM - After Party
  Tuesday
9:00 AM - Session 2

10:45 AM - Workshops

12:00 PM - Lunch and Free Time

6:30 PM - Session 3

8:30 PM - After Party
  Wednesday
9:00 AM - Workshops

10:30 AM - Session 4

12:30 PM - Dismissal
---
Workshop Speakers 







 and a few more...
---
Workshops
Mentoring Leaders: Experienced to Empower and Encourage
Empowering Foursquare Women in Ministry: Obstacles & Opportunities
Chaplaincy Empowerment
How Do You Build a Christian Community in an Atomistic Society?
Attracting and Launching Leaders
The Forgotten Wheat Field
Welcoming the Colorful Neighborhood
Relief As Mission
Would My Church Survive an Audit?
Racial Reconciliation
Young Adult Ministry
Changing the Scorecard
5 Things Every Worship Leader Should Start Doing Today
Children's Ministry – Building Teams and Developing Leaders
Millennials Want to be Evangelists, They Just Don't Know it Yet
Don't Plant a Church - Plant the Gospel
Bi-Vocational: The fully called but not fully funded life
Intersecting with the Public Domain Through Chaplaincy
Growth in Spirituality: Introduction to the Three Stage Spiritual Development Model of the Eastern Christian Tradition
Field Workers - Daughters Responding to the Call to Serve in the Kingdom
Leading Change
Reimagine Foursquare Mission - The Vision from Neighbors to Nation
No Ministry Left Behind
Leading Ministry Time
Refreshing Your Weekend Gatherings
Children's Ministry – The Basics and Beyond!
Old "one-size-fits-all" Forms of Evangelism Don't Work for Millennials
In Spanish / En Español
El Cruce de La Fe y La Cultura
 Un movement dentro de un movimiento: desarrollo, crecimiento y sostenibilidad del Movimiento Hispano dentro de la Iglesia Cuadrangular
---
CONFERENCE HOTELS 
Hilton Garden Inn Portland/Beaverton
Rate $129 | 3 Miles Away
Rate $129 | 4.5 Miles Away

Embassy Suites by Hilton Portland Washington Square
Rate $128 | 4.6 Miles Away
Double Tree by Hilton Portland/Beaverton

Rate $139 | 6 Miles Away

Holiday Inn Express & Suites Portland-NW Downtown
Rate $169 | 9.3 Miles Away
 To download a printable PDF of all Hotels please visit out website at http://www.npdfoursquare.org/fallconference/ 
When & Where

Beaverton Foursquare Church
13565 Southwest Walker Road
Beaverton, OR 97005


Monday, October 9, 2017 at 1:00 PM

-

Wednesday, October 11, 2017 at 12:30 PM (PDT)
Add to my calendar
Organizer
The North Pacific District of Foursquare Churches is located in the Portland Metro Area. We serve our area pastors and local churches. You may contact us directly at 971.808.5811 or email us at npdinfo@foursquare.org.