Description
---
---
---
IT'S TIME FOR THE PERSONAL & BUSINESS DEVELOPMENT SECTOR TO BE PERSONALLY DEVELOPED - AND WE WANT YOU TO BE A PART OF IT!!
If you are feeling jaded by the Self Development world, this is a MUST DO!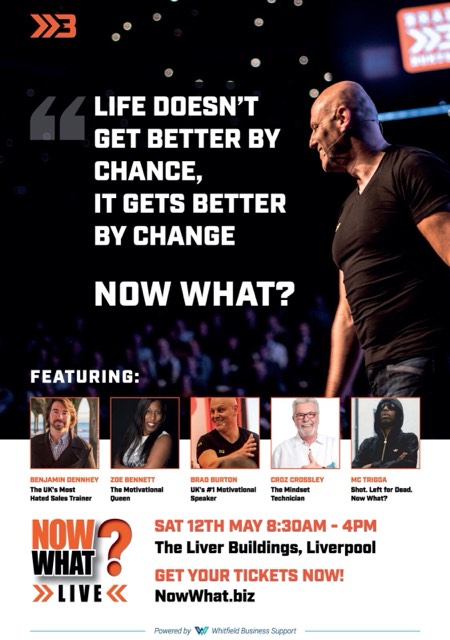 This one day event, headed up by Entrepreneur & Bestselling Author on Amazon, Brad Burton will give you an honest, exciting and refreshing opportunity to listen to and meet 'The Best of the British' speakers - sharing their wisdom and advice in a way that has never been done before!
With a wealth of knowledge and years of experience between them, this really is an incredible lineup and you will leave not only feeling fired up but with all the tools needed to make huge progression in life AND business!!
You will learn :
How to create and lock in an unwavering self-belief which will help in all areas of your life and business

How to create a sustainable and workable work/life balance to ensure you get 100% output from each and every day.

How a pizza can solve all of your problems?!

How to create a clear mental image and how it will power you towards your success

How to make sure that when you invoice you get paid. Less stress – more money, who doesn't want that?


This event is as much a networking event as it is self development – Business and opportunities WILL happen on the day.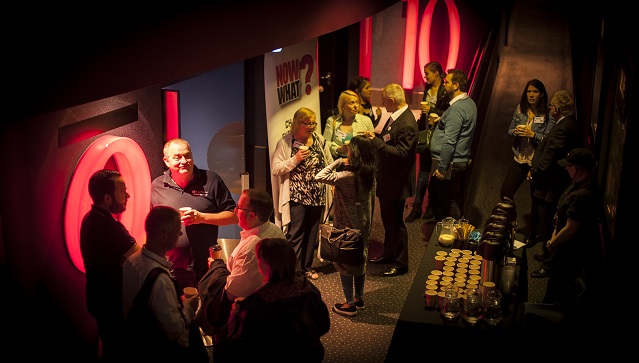 It is also YOUR opportunity to have a chat, meet and greet the inspirational speakers throughout the day
This brand new movement, #NowWhat is making waves in the world of personal development and now YOU have the chance to be part of that history! Flick through the events listed and you will find high price tags on all (except the FREE ones which we all know, will end up costing you down the line!)
The #NowWhat team are fed up with prices being unnecessarily high for these events and so the ticket price is as honest and real as the event itself!
#NowWhat is about YOU. Asking that question ahead of its time because people under stress don't make great decisions. Yet every decision you have ever made has led you to this very point. Why do you think that is?
If you are stuck in your life or business, things not going quite as well as you'd like – you aren't feeling as content as you should be – this day will guarantee to unstick you, increase your self-belief and confidence and ensure you are the best you can possibly be for the rest of 2017
If you are ready to be inspired, motivated and educated by the most incredible speakers at the top of their game, then you need to be at this event!
Previous speakers include:
Brad Burton, the Uk's No.1 Motivational Business Speaker

Ian Dickson, Former European Business Coach of the year

Croz Crossley, The Mindset Technician

Dilys Price OBE, 84 years old and living life more than people half her age

Paul Bohill, Star of Channel 5's hit show "Can't pay, will take it away"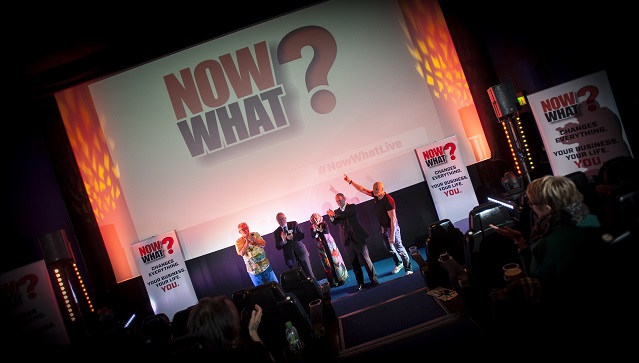 For further information on the event please visit www.nowwhat.biz
There will also be open networking opportunities so be sure to bring
your business cards!
We look forward to seeing you there!!
FAQs
What's the refund policy?
If you truly don't believe you got value well beyond the ticket price,
let us know and we will give you 100% of your money back.
No quibble. None.
But it really would be the first time anyone has asked. See Brad's mission is to change the personal & business development game for the better, priding himself on giving exceptional amount of value. This is great for you and Brad because in business having a reputation of trust and being a man of his word, means attendees turn into fans who then tell others about the outstanding value and knowledge they get from spending the day with him.
The 100% money back guarantee that is there to provide you with complete peace of mind, and to show you our benign intent and commitment to helping you answer all your questions and achieving your goals.
Do I have to bring my printed ticket to the event?
No need to bring your ticket with you - name badges will be provided on arrival.
How can I contact the organizer with any questions?
Absolutely! Or email Pippa@bradburton.biz