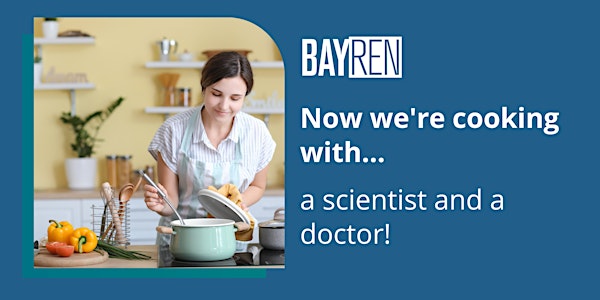 Now We're Cooking...with a Scientist and a Doctor
Cleaner, faster and more powerful! Learn about the benefits of induction in this conversation between a scientist, a doctor and a chef!
About this event
Join our lunchtime discussion with Rengie Chan, Lawrence Berkeley National Laboratory Indoor Air Quality Researcher, Dr. Marjaneh Moini, San Francisco Bay Physicians for Social Responsibility Board Member, and Rachelle Boucher, Induction Cooking Expert Chef.
Learn about
What affects indoor air quality in the kitchen
How indoor air contaminants affect health
How to improve indoor air quality and reduce health impacts from cooking
Special thanks to PG&E and the Food Service Technology Center for hosting this event!