Now This Is A Weekender! Cherry Blossoms, Museums, Memorials, and Maybe Pan...
Description
Cherry Blossoms, Smithsonian Institutions, Memorials & Possible Pandas!
Washington, DC in One March Weekend+
#1 Cultural & Heritage Destination in America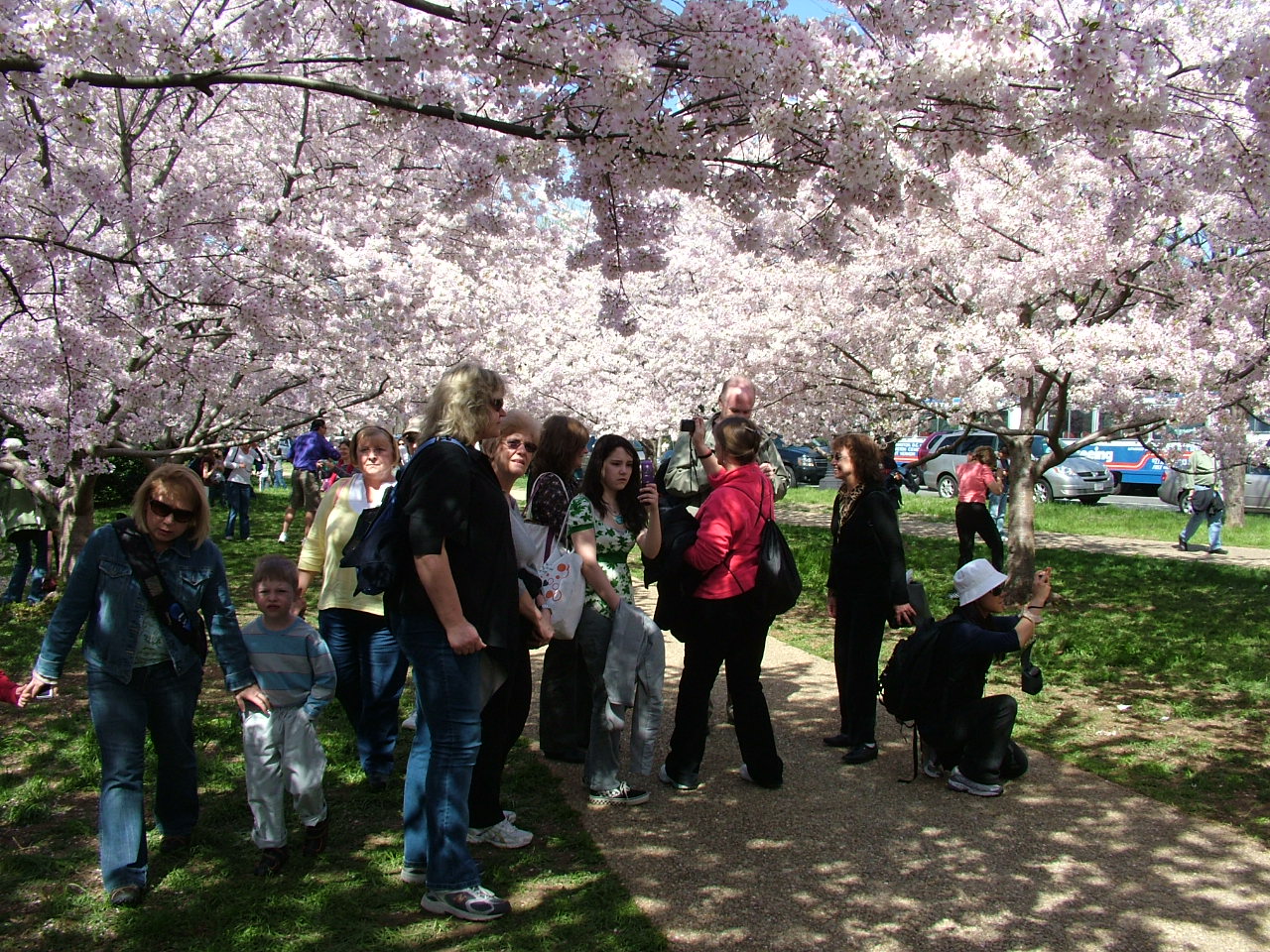 The hub of culture and heritage in America is Washington D.C. With several successful trips to this wonderland filled with megalithic museums, iconic government buildings that run this nation, an endless array of Cherry blossoms and Giant Pandas, we've learned what the hotspots are to visit and explore while visiting the area during this time of year.
Experiencing 3,000 Cherry Blossoms in bloom is an amazing experience. It will wow and fill your senses with awe. The caveat is they blossom for only two weeks. Predicting when, is a hit or miss. From historical records, they know it typically is within what four week period, and from weather forecasts, they can determine when the upcoming blooms may come out. It's akin to predicting peak Fall Foliage.

Dates: Weekend+ Excursion - Friday - Monday, March 23 - 26, 2018.
Four days and three nights! Depart early morning Friday, return Monday evening.
The Cherry Blossom Festival takes place from Thurs, March 15 for a three week period - opening ceremonies takes place Saturday, March 24.
Rideshares (if needed): Coordinated between car owners and passengers (contribution TBD)
-

Alt transportation: Amtrak from Grand Central to Washington, DC then Metro to hotel
Organized walks: 4-6 miles per day depending on location visited
Full Buffet Breakfasts included (Saturday, Sunday, and Monday)
Group dinner coordination (pay for what you eat and drink)
Hotel administration and coordination

This is the busiest time of year to visit Washington DC

, and for good reason, it because of the Cherry Blossoms peak foliage.

The best and closest hotels sell out way in advance. It is important you register quickly to ensure your spot.
SHARE THIS REGISTRATION LINK: https://washingtondc2018.eventbrite.com

TENTATIVE ITINERARY (in no particular order):
1. Mid/late-day walk around Tidal Basin with stops at Jefferson, FDR and MLK memorials
2. Smithsonian Institution and The Mall. In smaller groups, you have a chance to visit the museums of greatest interest to you to share in the experience and company of friends instead of going it alone over two days. Some institutions include: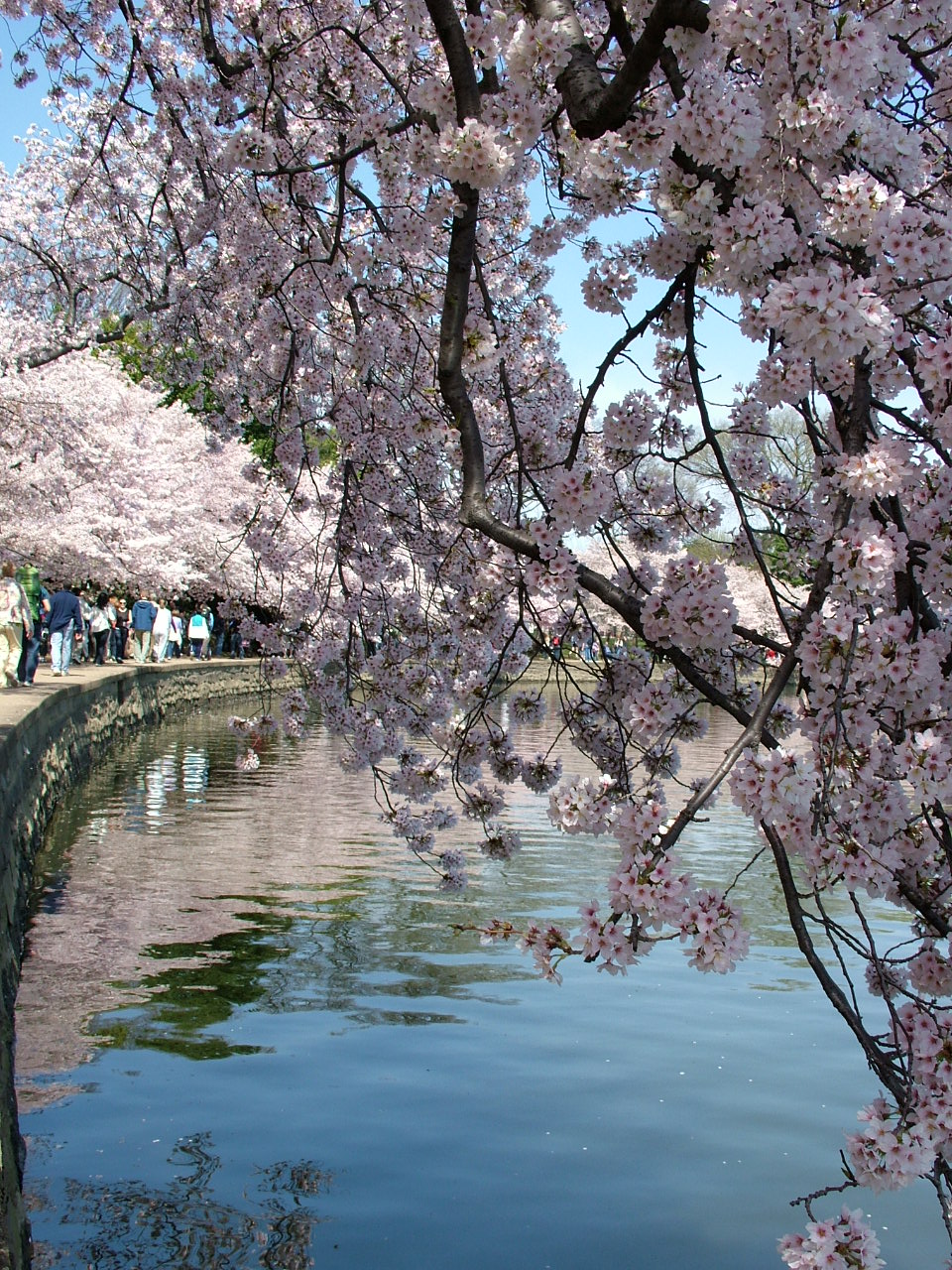 Smithsonian Institution Building (The Castle)
Visitor center and offices
Smithsonian American Art Museum
American art
Renwick Gallery
American craft and decorative arts
National Postal Museum
United States Postal Service; postal history; philately
NoMa
National Portrait Gallery
Portraiture
National Museum of the American Indian's George Gustav Heye Center
Native American history and art
National Museum of the American Indian
Native American history and art
National Museum of Natural History
National Mall
National Museum of American History
National Museum of African Art
African art
National Museum of African American History and Culture
African-American history and culture
National Air and Space Museum's Steven F. Udvar-Hazy Center
National Air and Space Museum
Hirshhorn Museum and Sculpture Garden
Contemporary and modern art
Freer Gallery of Art (Part of the National Museum of Asian Art)
Asian art
Cooper Hewitt, Smithsonian Design Museum
Arts and Industries Building Closed for renovation
Arthur M. Sackler Gallery (Part of the National Museum of Asian Art)
Anacostia Community Museum
African American culture
3.Walk and explore Lincoln Monument; Korean War, Vietnam, and WWII war memorials; and Washington Monument. We use DC Metro to get around town during trip.
4. Possible visit to National Zoo to see Pandas (most likely on last day)

LODGING

Hilton hotel with complimentary self-parking, and near DC Metro. Two Serta Queen sized beds per room, microwave, refrigerator, 39" HDTV, hair dryer, alarm clock, and iron with board.
Indoor pool, fitness center, business center, and WiFi. Trip cost is based on two guests per room.
ONLY $325.00 per person early bird rate (based on double occupancy)
*100% refund for check payments through March 1, 2018; NO refund after. You may find someone else of the same gender to take your place and reimburse you.
Make your check payable to, and sent to:
Carson Tang
1653 11th Avenue
Brooklyn, NY 11215-6018

Know someone who may be interested in going on this amazing trip?
Share the link to this information and registration with them: https://washingtondc2018.eventbrite.com

*Includes 4 days/3 nights Lodging, hotel taxes, reservations, room coordination, trip planning, rideshare, dining and on-site coordination, and trip and hotel administration.
**Meals (breakfasts are included) are not inlcuded, rideshare, room and shuttle gratuities, admissions, metro costs, hotel services e.g. pay tv, and personal purchases are your own responsibility.