Now Only $9.00! Moon Day 7.20 - One Small Step For Man- Jersey City
Description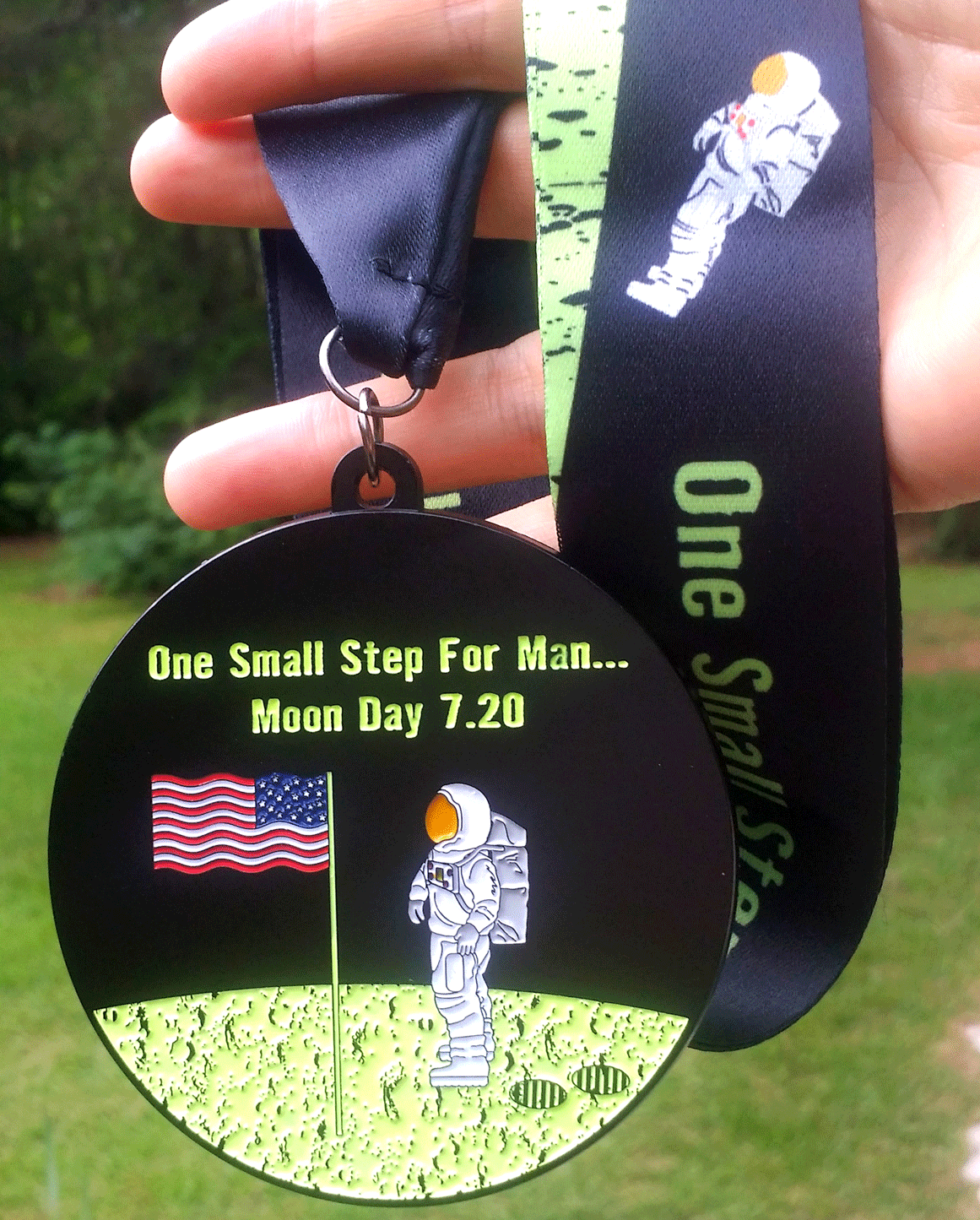 *NOW ONLY $9.00! THIS IS A VIRTUAL RACE! EVERYONE IS WELCOME TO PARTICIPATE! We ship your medals to you! These are from our 2017 race. You have until August 31, 2018 to complete your race! The medals are beautiful!
National Moon Day is July 20th, the day man first walked on the moon. To celebrate we are holding a Moon Day 7.20 - One Small Step For Man virtual race. You can complete 7.20 Miles or Kilometers, it's your choice. Everyone around the world is welcome to participate! These medals are from our 2017 event!
When: Complete your race any time in before August 31, 2018.
Where: You choose the course and you time yourself (you'll report your finishing time to us).
What: Complete 7.20 miles or kilometers. You choose your course and sumbit your time.

Why: Because we want as many people as we can get to celebrate the day man landed on the moon!
Cost: Was $17, it's only $9.00! Includes custom medal and bib that will be shipped directly to you. Plus, at least 15% of every entry will be donated towards our Ultimate Moon Jogger Meet Up and to donate to the race we will be participating in: AF Canyon Run Against Cancer.*We are in no way affiliated with this charity, we like to choose a different charity for each of our races and are happy to raise funds for them.
*Medals and Bibs will ship out within 3 to 7 days of signing up.