Description
*THIS IS A VIRTUAL RACE. You complete your race on your own, submit your time and we ship your medal to you! You have until October 31st to complete your race!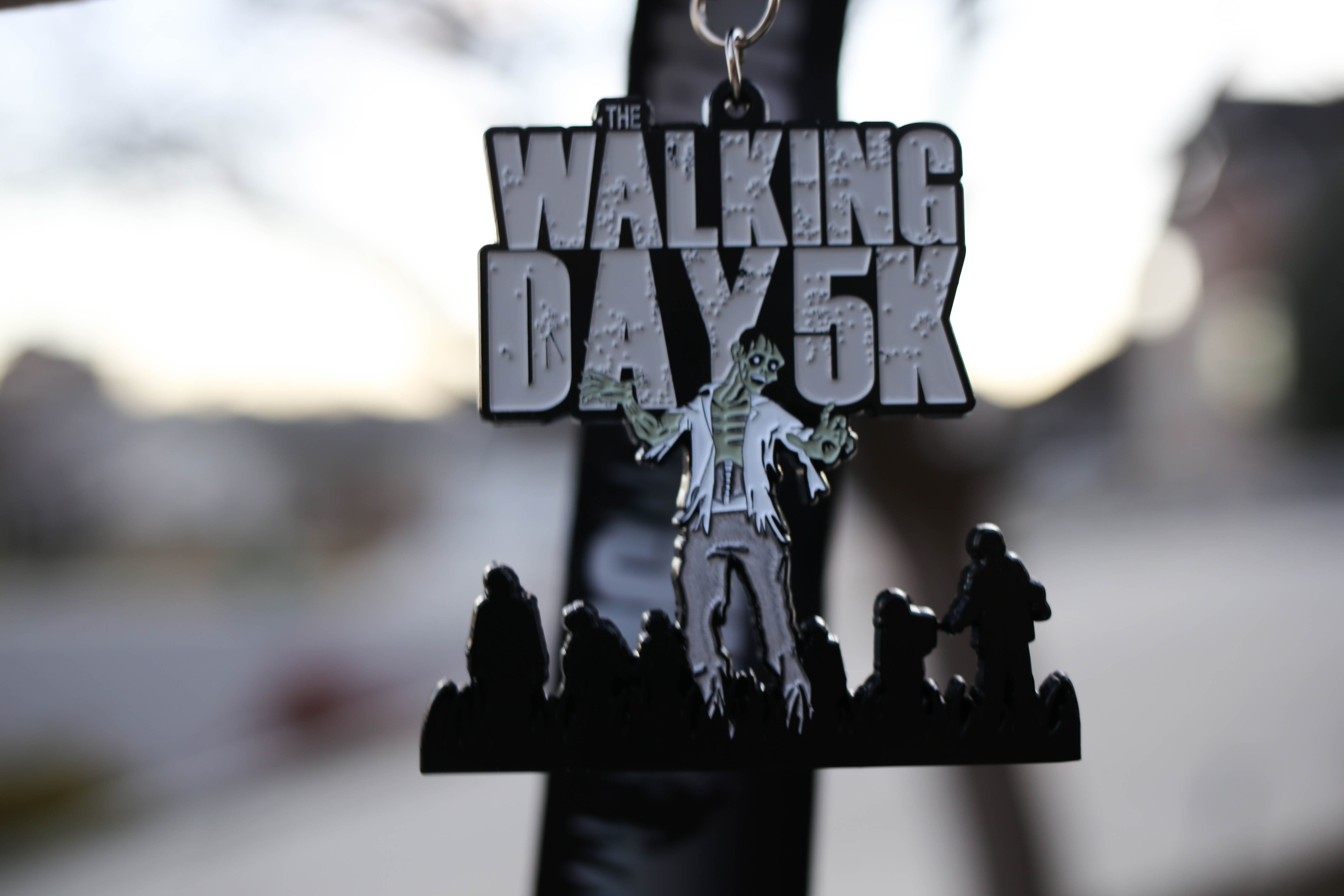 Did you know that April 5, 2017 is National Walking Day? We thought we'd celebrate with THE WALKING DAY 5K, with inspiration from one of our favorite shows, The Walking Dead! We want y'all to get out there and walk a 5K, and walk it faster than any zombie that might come after you!
What: This is a 5K virtual walk, to honor celebrate National Walking Day. And you get an awesome The Walking Day 5K medal!

When: Complete your race any time before October 31, 2017!
*Medals and bibs will ship within 2 to 5 days of signing up.
Where: You choose the course and you time yourself (you'll report your finishing time to us).

Why: Because we love WALKING…and we love zombies…and anything to do with The Walking Dead…and awesome medals….and being healthy!
Cost: The price is $17 (NOW ONLY $12.00) and that includes your medal, bib and shipping. Plus, at least 15% of every entry will be donated to the American Heart Association, who created National Walking Day. *We are in no way affiliated with this charity, we like to choose a different charity for each of our races and are happy to raise funds for them.