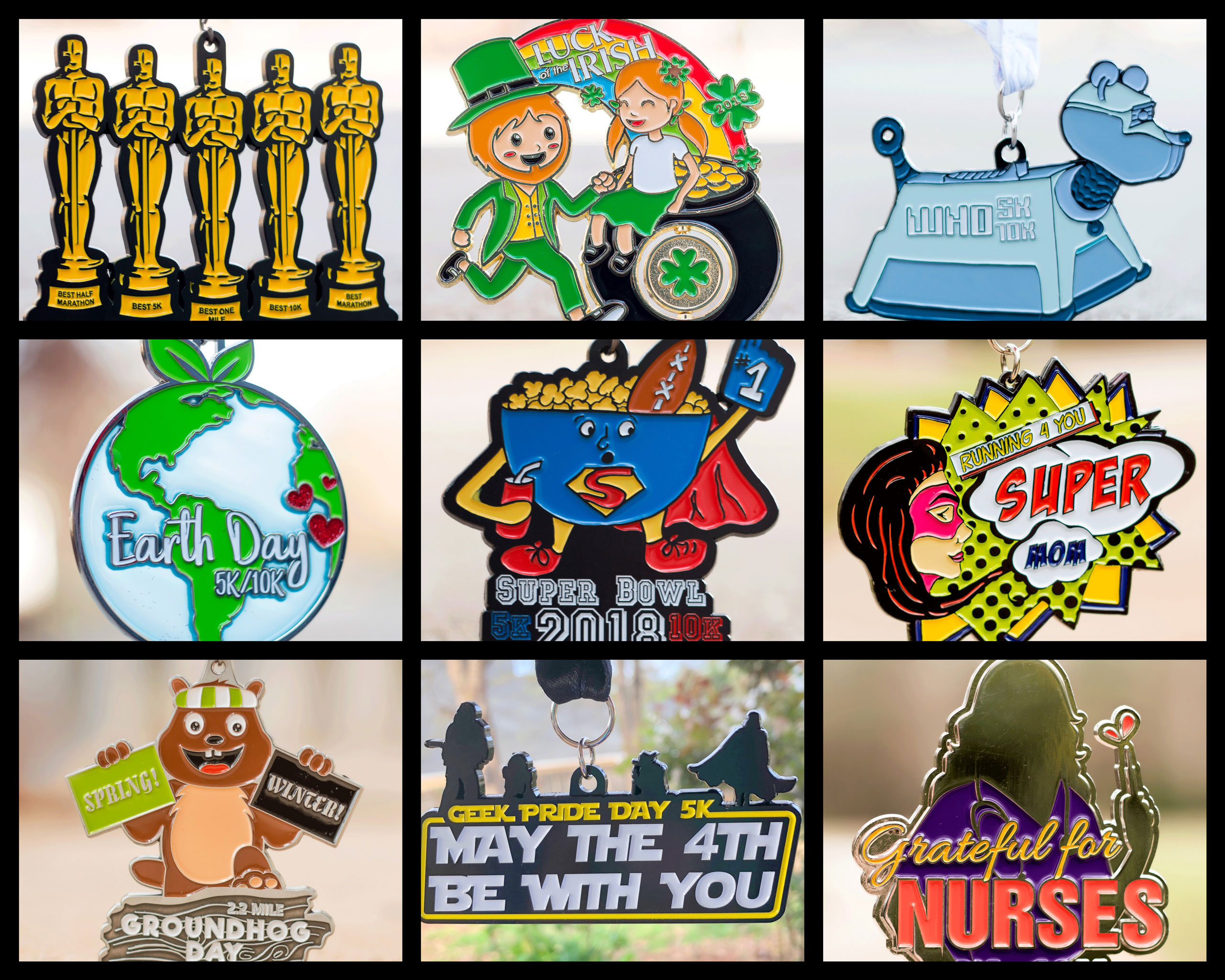 What: This is for Oscar Run 1 Mile, 5K, 10K, 13.1, 26.2, Luck of the Irish 5K, WHO Wants to Race 5K & 10K, Earth Day 5K & 10K, Super Bowl 5K & 10K, Mother's Day 5K, Groundhog Day 2.2 Mile, Geek Pride Day 5K and Grateful for Nurses 5K & 10K! You choose which race and which distance you want to complete!
When: Complete your races anytime in 2018!

*Your medals will ship out within 2 to 7 days of signign up!

Where: You choose the course and time yourself (you'll report your finishing time to us.
Why: Because we love virtual racing!

COST: $10 for each race, which includes your medal, bib and shipping.