Sales Have Ended
Registrations are closed
Tickets for this event are no longer available :( Stay up-to-date on upcoming events by following Beny Schonfeld here on Eventbrite. Hope to see you soon, Beny Schonfeld
Sales Have Ended
Registrations are closed
Tickets for this event are no longer available :( Stay up-to-date on upcoming events by following Beny Schonfeld here on Eventbrite. Hope to see you soon, Beny Schonfeld
Description
After suffering with Porn Addiction in secret and in the darkness for 25 years, Beny finally entered recovery little over 6 years ago when he realized that he was at risk of loosing everything he held dear in his life. Back then, he believed he was alone, broken and hopeless.
But now he knows better. Beny now considers himself a "canary who survived the coal mine of addiction to sing his song for others."
The reality is that hidden in the shadows of shame, secrecy and misinformation, rampant consumption of Pornography is deeply affecting a vast majority of individuals, couples and even our young children, often with devastating effects. And yet few dare to talk about it.
Join us at the Rok Family Shul as Beny sheds light onto this most taboo and stigmatized of subjects by sharing his story of survival and recovery openly, vulnerably and shamelessly so you don't find yourself thinking: "I wish I had known better".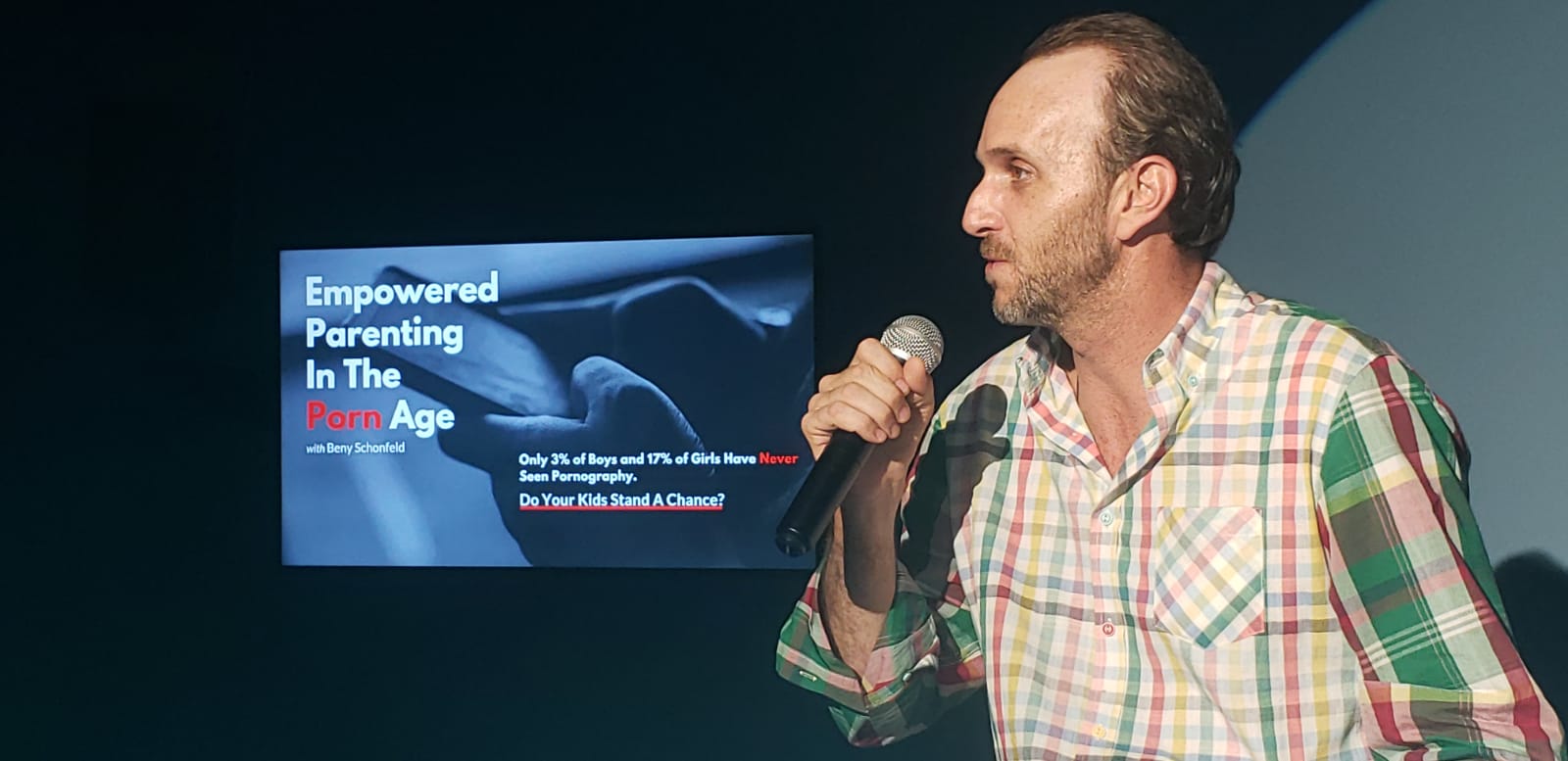 Organizer of Now I Know Better:
Unexpected Wisdom From 
A Recovering Porn Addict
Beny Schonfeld was born in Venezuela in 1977. He was introduced to porn at 11 years old in the 1980's, well before the internet boom, and that early experience marked the beginning of a 24 year addiction to pornography. As he grew through puberty and adolescence into adulthood, his dependance on pornography grew as well as each technological advancement of our age removed more and more barriers for accessing and consuming pornography. Finally, at age 35, at risk of losing everything he held dear, Beny hit his bottom found help and recovery. Beny now has become an advocate for sexual recovery, sharing his story to contribute a constructive conversation about Porn and Sex Addiction by removing the shame and stygma that are synonimous with these topics. With the current normalization and rampant consumption of Internet Pornography in our society, Beny has made it his purpose to break through our collective denial to create room for recovery, and to educate and empower parents to proactively have constructive, open conversations with their children, so they may stand a chance against perhaps the greatest threat to their hearts, souls and happiness.