Description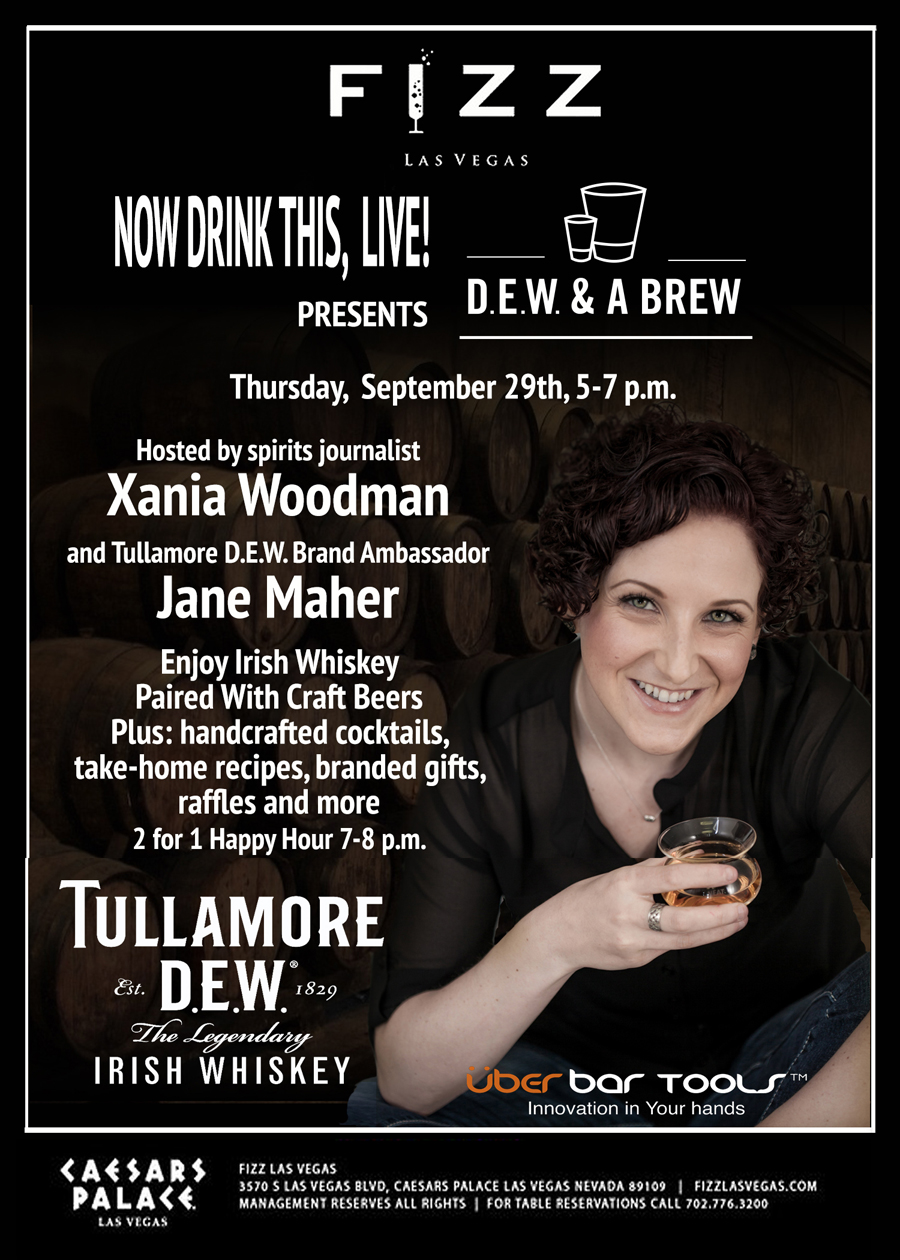 Now Drink This LIVE! is an intimate, immersive spirits-tasting experience on the Las Vegas Strip, hosted by award-winning spirits writer Xania Woodman with special guest educators PLUS: craft-beer pairings, handcrafted cocktails, take-home recipes, branded gifts, raffles and more.
NEXT EVENT:
Now Drink This LIVE! presents D.E.W. & a BREW, a lively, in-depth Irish Whiskey tasting with Tullamore D.E.W. Brand Ambassador Jane Maher.
Thursday, September 29, 5-7 p.m. at Fizz in Caesars Palace

The event kicks off at 5 p.m. sharp with a round of handcrafted Tullamore D.E.W. cocktails. Next, enjoy an incredible in-depth Irish Whiskey tasting using the industry standard for spirits evaluation, The NEAT Glass. Each expression will be paired with a beer, courtesy of Breakthru Beverage of Nevada. Two live cocktail demonstrations will help you prepare top-shelf cocktails at home, and a lucky raffle winner will go home with Uberbartools. A second round of cocktails brings the event to a cheerful close, along with branded gifts for all attendees. Now Drink This LIVE! guests are also invited to stay after the event to enjoy two-for-one Tullamore D.E.W. cocktails at an industry happy hour from 7-8 p.m.
$40 ticket includes two handcrafted cocktails, an in-depth whiskey tasting and educational presentation, beer pairings, two live cocktail demonstrations, branded gifts and participation in two raffles.