Description
Blueprint: Content That Attracts & Converts Business Opportunities
This workshop will show individuals the step by step process on creating the right content, for the right person, at the right time.
Kevin Asp, President of inboundMed and previous owner/founder of the Alaska Sleep Clinic (who's website is now known as the most trafficked sleep center website in the world with over 300k visitors per month and growing) will share how he laid the foundation for his own companies to get similar traffic growth time and time again…we mean REAL growth.
Although his experience has been primarily with clients in the medical industries, these techniques apply to nearly every business model out there!
About Kevin Asp
inboundMed is the only HubSpot Partner Certified Agency in the state of Alaska. Kevin's business has worked with Medical Associations, Orthopedics, Sleep Centers, Family Medicine, and the largest ENT group in the nation. If you are currently in the business of growing your business and gaining trust from your clients through online marketing, you won't want to miss this!
This Event Proudly Sponsored by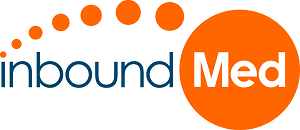 Special Thanks to Our Event Host

Annual Sponsors