Description
Join One Park One Team and the Sustainability Program for America Recycles Day! We're celebrating with Recycling 101 with Republic Services to learn sustainable tips and best practices, recycling games, prizes and more. Envirogreen will join us to recycle your old light bulbs, batteries and small kitchen appliances alongside an energy-saving fair hosted by TechniArt.
For Balboa Park Team members, Envirogreen is offering free disposal of small amounts of:
Alkaline Batteries
Fluorescent bulbs
Microwaves
Printers
Cassette/VHS tapes & CD's
Take some time to celebrate America Recycles Day with your fellow Park members over prize giveaways and delicious fresh smoothies from Vitality Bowls! In the spirit of sustainability, please bring your own cup for your smoothie as we won't be serving them in single-use plastic. Join us on Thursday, November 15, in Room 207 on the second floor of Casa del Prado from 10 AM to 12 PM.
Learn more here.
Learn more about Envirogreen's recycling services here. See below for full details about the energy-saving fair hosted by TechniArt.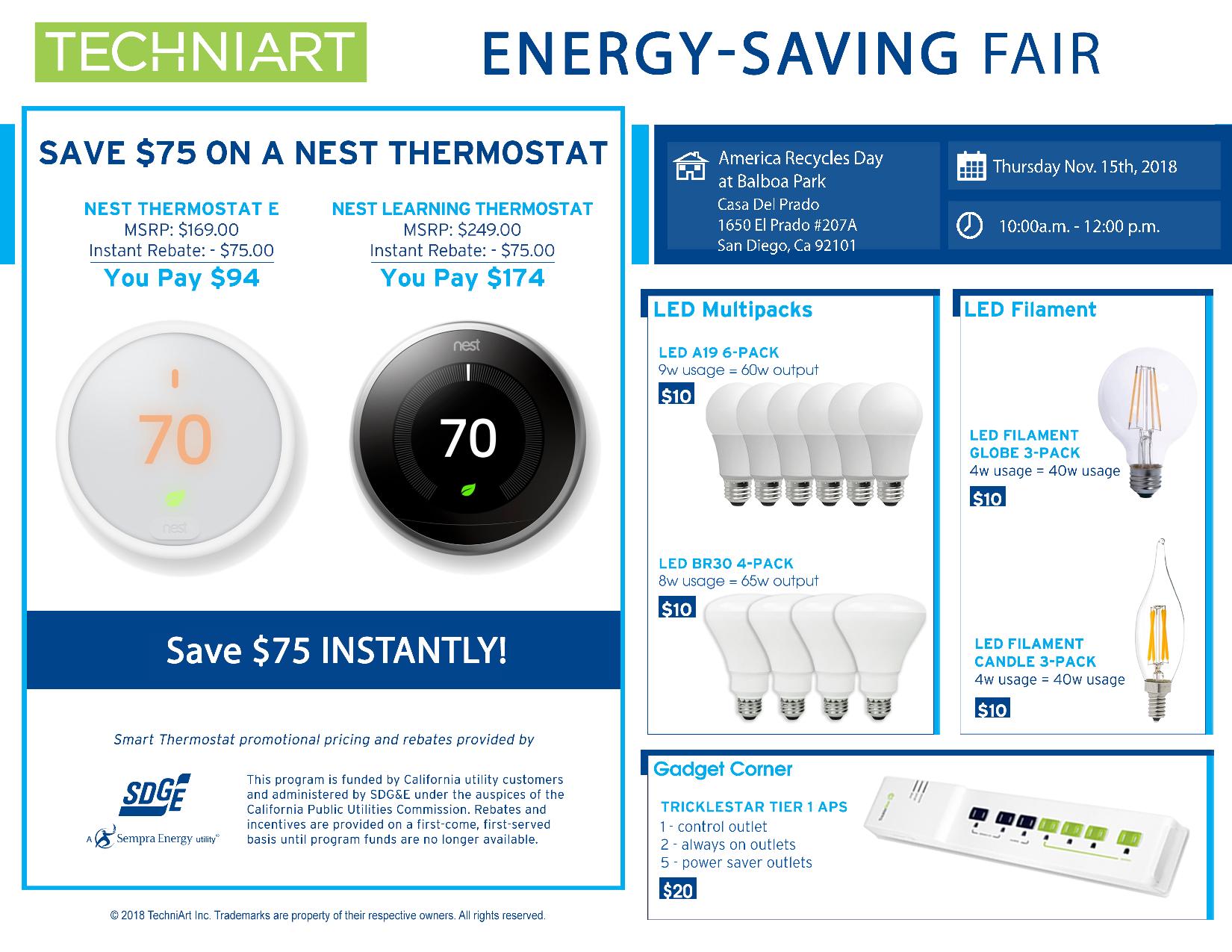 This One Park – One Team Get-Together is for current Balboa Park employees and volunteers. This is an opportunity for Balboa Park employees and volunteers to network and get to know one another. Guests are not permitted. Please be courteous.