Description
Registration and networking begins at 11:30, lunch and presentations are 12:00 - 1:00.
RSVPs accepted through this Eventbrite only.
AFCEA Lowcountry Chapter presents: William J. Deligne Deputy Executive Director, Space and Naval Warfare Systems Center Atlantic, as our November speaker.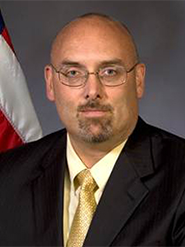 As Deputy Executive Director William "Bill" Deligne is responsible for the execution of technical work performed at SSC Atlantic, applying systems engineering and programmatic discipline to deliver Information Warfare solutions to warfighters. In this Senior Science and Technology Management leadership position, he provides technical stewardship and expert advice to the Fleet, resource sponsors and other stakeholders in the cyber warfare and business IT domains.
Mr. Deligne works closely with SPAWARSYSCOM headquarters and the Deputy Assistant Secretary of the Navy for Research Development Test and Evaluation (RDT&E) to further strengthen SSC Atlantic's organic engineering capabilities.
Service (SES) in 2007. He comes to SSC Atlantic from Naval Sea Systems Command (NAVSEA), an Echelon II command responsible for the technical authority, development, acquisition and lifecycle support of U.S. Navy ships and integrated warfare systems. As Executive Director he was the senior civilian official responsible for leading and directing daily business operations for the command. From 2007 to 2012, Mr. Deligne served as Executive Director for the Program Executive Officer for Aircraft Carriers (PEO Carriers). In this position he was the senior civilian official in charge of the daily operations of PEO Carriers, including military and civilian manpower management, technology development, design, acquisition, construction, and life cycle support for all aircraft carrier programs.
Mr. Deligne began his career in 1987 at NAVSEA in various engineering and technical management positions before entering the Program Management career field in 1993. He served in the Program Offices responsible for constructing, delivering and maintaining Navy ships, and in 1999 began work on the new Future Carrier Program. From 2002 to 2007 he served as Deputy Program Manager for the FORD Class Future Carrier Program.
Mr. Deligne received a Bachelor of Science degree in Engineering from West Virginia University in 1985 and a Master of Science in Systems Engineering from Virginia Tech in 1995, specializing in Aerospace and Ocean Engineering. His major awards include the Meritorious Civilian Service Award in 1998 for CVN 75 Delivery, the Superior Civilian Service Award in 2001 for CVN 77 Contract Award, and a second Superior Civilian Service Award in 2004 for CVN 21 Milestone B Approval. Mr. Deligne also received the Meritorious Presidential Rank Award and Navy Distinguished Civilian Service Award in 2016 for his work as NAVSEA Executive Director.
He is a member of the Acquisition Professional Community and maintains a level III DAWIA certification in Program Management. He is also a graduate of the Executive Program Manager's Course at the Defense Acquisition University and the Navy Executive Business Course at the Kenan-Flagler Business School.
Please choose the 'Ticket in advance' (Member or Non, as appropriate) to reserve your space and pay now for your ticket(s).
**TO WAIVE SMALL FEE**Please choose the 'Pay at the Door' (Member or Non, as appropriate) right before the option to pay by credit card. This way you can pay at the door. The "pay at the door" option is in the pull down window. Follow these 4 easy steps:
Select the type of ticket you wish to purchase or "ticket type" (Member Ticket in Advance or Non-Member Ticket in Advance)
Select "Quantity" by clicking on the "down arrow" icon, then enter the number of tickets you wish to purchase
Click on the "Order Now" green button
Scroll down to the "Payment" section, then click on the "down arrow" to select your payment method. If you wish to avoid add on fees by paying at the door, click on the "down arrow" in the payment method box. You will see three options. Select "pay at the door". You will then be registered for the event and can pay at the door.
We can accept cash, check or debit/credit card at the door.
Costs:
Members - $25
Non-Members - $30
No-Shows – Invoiced at applicable rate.