Description
Helpin
"Is your ASK too small... and your BUT too big?
How do you get in your own way

What do you ask of yourself? What do you ask of others?

Do you have the results you want? Are you ready to change that?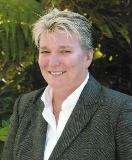 This exciting topic is being presented by Stacey O'Byrne. She has over 20 years experience as a succesful sales professional, manager, leader and business owner. She is a best selling author, motivational speaker, and trainer.She is also certified as a Master Trainer in Neuro Linguistic Programming (NLP) which allows her to help propel her clients to achieve the successes they desire. This is definitely an event you do not want to miss!
We look forard to seing you there!
The San Bernardino Chapter of VAREP is dedicated to being a resource for those in the Real Estate and Mortgage Professions. We will be sharing more about VAREP's involvement within the community as well as what it means to be a member of the local chapter. A light lunch and refreshments will be provided. Please RSVP ASAP so we can have an accurate head count for materials and food. Thank You and we look forward to seeing you there!