November Lunch and Learn - The Sustainable Living Research Initiative

Wednesday, November 12, 2014 from 12:00 PM to 1:00 PM (PST)
Event Details
1 CEU/HSW
Please bring your own lunch to this lecture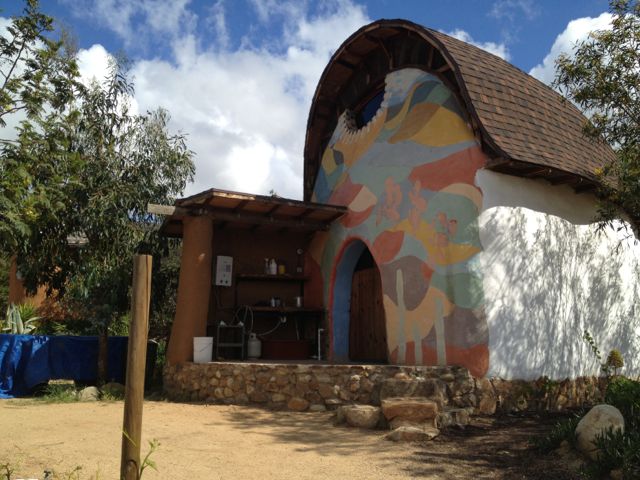 "The Sustainable Living Research Initiative (SLRI) seeks to create a permitting pathway in local zoning, building, and health codes for more sustainable development practices, and has to date received substantial political and community support in the Santa Barbara region. A few different precedents exist for local regulations supporting alternative building materials and methods, and SLRI facilitators are looking for feedback from architects and builders on which type of regulatory framework would be most useful for professionals interested in using these types of materials in their projects. A 20-minute presentation on the SLRI will be followed by a 30-60 minute discussion on regulatory framework options.
The SLRI is intended for situations where the following factors are present:
1) Property Owners, designers, or reserachs interested in innovation
2) Research/educational institutions and local experts available to help design test, and evaluate projects
3) Localpolicy makers and regulatory agency staff interested in supporting this Initiative
The focus of our dicussion is:
What regulatory framework needs to be in place to support this Initiative?
Context
There is a growing sense of urgency. We need to create options for development and land use that actually improve and regenerate the ecosystems that support us. There is a long history of efforts to achieve this goal, including green rating systems codes that have made much progress on many pieces of the puzzle. The objective of the SLRI is to create a regulatory framework for innovation that: 1) encompasses the entire permitting landscape (zoning, public health, fire, building, etc.); 2) allows enough flexibility for context-specific integrated systems design together with sufficient oversight to ensure that public safety is protected, and 3) adheres to the General Plan of the participating municipality.
Facilitated by: Ben Waerner, Sama Group
Sama Group's co-director, Ben Werner, has led the Sustainable Living Research Initiative. Ben is an entrepreneur in the field of sustainablility, including the design and implementation of local community currencies as a component of Sama Group's "Monetary Democracy" initiative, including a Food Independence Co-Operative (Food Indy Co-Op). Ben is a graduate of UCSB with an M.S. in electrical egineering, and he maintains a hobby of research into sustainable energy and transportation systems, including his electric vehicle startup company, Revolution Motors. Ben lives in a sustainable living research site with natural buildings and onsite water reuse systems in a permaculture food forest in downtown Santa Barbara.
Sama Group
Sama is a Sanskrit word meaning same or equal, coherent, perfectly integrated. Sama Group is a design team and action network dedicated to omplementing solutions to core, systemic issues affecting all levels of society, with a focus in monetary system(s), and sustainable living and technology."
When & Where
229 E Victoria St
Santa Barbara, CA 93101


Wednesday, November 12, 2014 from 12:00 PM to 1:00 PM (PST)
Add to my calendar