Description
The George Khoury Dinner Club is a monthly get-together designed to celebrate and promote the diversity of our communities. It is a dynamic space for globally minded people from different backgrounds to interact. Our members include military veterans, people working for nonprofits and international organizations, diplomats, business leaders, academics, federal workers, and others.

Our goal is to take advantage of the strengths of the diverse culture of our members to:
Explore our shared values

Identify opportunities to promote a greater understanding of culture within our communities

Promote cross-cultural interactions for charitable, social, and business opportunities
The George Khoury Dinner Club includes a catered dinner, guest speakers, and an opportunity to network and socialize with fellow members.
Guests typically arrive between 6PM - 7PM for a cash bar cocktail hour. The dinner and speaker event lasts from 7PM - 9PM and attendees are encouraged to stay afterwards for continued discussions and networking. Our speakers typically talk about their experiences of successfully working across cultures, the importance of a global perspective in business and government, ideas to strengthen our communities, and other relevant topics.
This month's speaker features Hisham A. Fahmy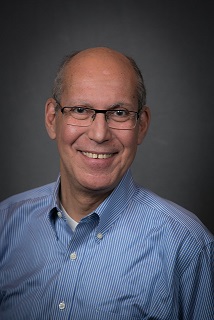 Hisham Fahmy is CEO of American Chamber of Commerce (AmCham) in Egypt Inc., a mirror organization for AmCham Egypt based in Washington D.C., and advisor to the AmCham Egypt Board of Governors. Prior to January 2016, Fahmy had served as executive director then CEO of AmCham Egypt since December 1999 and as general manager from 1987 to 1993. Fahmy has organized over 28 business missions to Washington D.C. and other states as well as three U.S. missions to Egypt in cooperation with the U.S. Chamber of Commerce.
He is a familiar face in Washington, offering expertise on strategic bilateral issues and the economic relationship between Egypt and the United States. For over 20 years, Fahmy has advocated for a friendly business environment for U.S. companies operating in Egypt and Egyptian companies working with the United States. He also helped create the AmCham MENA Regional Council to promote U.S. business and investment in the MENA region, and served as the council's Regional Coordinating CEO. Fahmy also supported the establishment of AmCham Bahrain and AmCham Afghanistan. Under his leadership, AmCham Egypt's membership reached over 1,900 members and 90 staff.
Fahmy previously served as acting director of the nonprofit think-tank Egyptian Center for Economic Studies. He serves on the Board of the Egypt-U.S. Business Council (EUSBC), the Advisory Board of the American University in Cairo's (AUC) School of Business, the Board of the Education for Employment association and the Board of AmidEast. A member of the American Society for Association Executives, he is the founder and former chairman of the Egyptian Society of Association Executives.
Fahmy has been recognized by U.S. corporations including ExxonMobil, Coca-Cola, PepsiCo and others for his role promoting Egypt-U.S. economic relations. Most recently, the Center for Transatlantic Relations gave him the "Mediterranean Leadership Award 2016" for his efforts fostering stronger U.S.-Egypt business and economic relations. Fahmy graduated from AUC in 1974 with a bachelor's degree in Chemistry.