November Atlanta BENG Meeting featuring Richard Kirby
Description
Join Us for the November Atlanta BENG Chapter Meeting at our NEW BENG MEETING LOCATION featuring Richard Kirby who will present:
"Networking to Supercharge Your Career"
There are lots of people with lots of theories. In this information-packed work session, our speaker will share specific strategies he has used successfully during his career and which his clients have used successfully in their careers.
Everyone knows that networking is the best way to find your next job when you are out of work. It is also the best way to find a job when you are currently employed, whether the job you want is within your current employer or outside.
So, why don't more people spend the time to network? And why do many career seekers feel that networking just doesn't work for them?
Come with an open mind and prepare to have it filled with specific strategies you can start leveraging immediately to gain significantly better employment opportunities. Plus, you can use these new tools to continually improve your income for the balance of your career!
ABOUT OUR SPEAKER: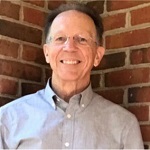 Richard Kirby has been a confidential career advisor/consultant to hundreds of six-figure executives and professionals for the past 16 years. He has assisted those wanting to climb the ladder in their current employers as well as unemployed and underemployed job seekers.
Richard is an expert in all phases of career planning, self-promotion, and job search. He has a BS in electrical engineering and a certificate in engineering management. He is also a Certified Management Consultant (CMC®) and a Board Certified Coach, both of which are in the career specialty. Linkedin
Monthly meetings are structured to help each member get the maximum benefit.
BENG Networking Meetings:
Are approximately two hours in length.

Are typically held monthly.

Range from 10 to 30 attendees, but average is 20.

A skill building presentation.

Allows each attendee 30 seconds to introduce themselves, talk about their background and expertise, and to present their Target Companies and networking needs.

Please bring business cards and your marketing plan if you have one.
Networking meetings provide members with an opportunity to sharpen their networking skills, meet peers from various disciplines and share business opportunities and job leads.
To register or for more information:
R.S.V.P required. For more information about The BENG, go to www.thebeng.org.