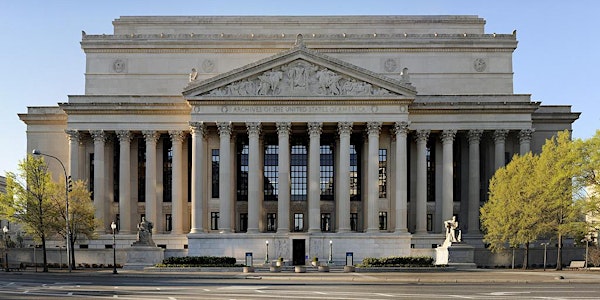 November 9- Research Appointment at Archives I (Washington, DC)
Research Appointment at the National Archives in Washington, DC
When and where
Location
National Archives Research Center 700 Pennsylvania Avenue Northwest Washington, DC 20408
About this event
The National Archives in Washington, DC is pleased to offer research services for the textual records in our holdings.
Research visits are by appointment only and are scheduled no further than three months in advance. New weekly appointment blocks open each Monday. The Archives 1 Textual Research Room is open Monday through Friday, 9:00 am to 5:00 pm.
All researchers must register for a NARA Researcher Card. Researchers are encouraged to pre-register in advance of a visit. This process consists of two parts, including completing the Online Researcher Orientation and Online Kiosk Registration.
Researchers may request a virtual consultation. To request a virtual consultation, please email a1consultation@nara.gov at least two weeks in advance of your scheduled visit.
Researchers interested in Congressional records should contact the Center for Legislative Archives at legislative.archives@nara.gov before making an appointment to ensure records are available.
The Innovation Hub scanning room has reopened. Innovation Hub appointments are not included in the Eventbrite "ticket." To make an appointment in the Innovation Hub, please email innovationhub@nara.gov
For more information about conducting research at the National Archives in Washington, DC (Archives 1) , please visit archives.gov/dc