Description
Presentation Title: The Emergent Cloud Security Toolchain for CI/CD

Speaker: James Wickett - Head of Research, Signal Sciences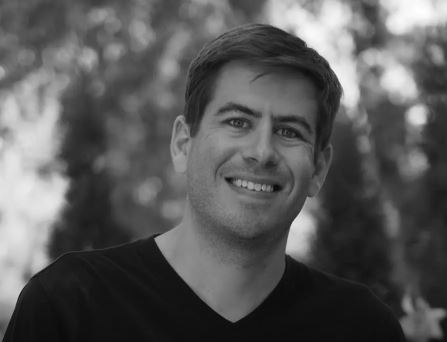 Abstract: All organizations want to go faster and decrease friction in their cloud software delivery pipeline. Infosec has an opportunity to change their classic approach from blocker to enabler. This talk will discuss hallmarks of CI/CD and some practical examples for adding security testing across different organizations. The talk will cover emergent patterns, practices and toolchains that bring security to the table.

Speaker Bio: James spends a lot of time at the intersection of the DevOps and Security communities. He works as Head of Research at Signal Sciences and is a supporter of the Rugged Software and DevSecOps movements. Seeing the gap in software testing, James founded an open source project, Gauntlt, to serve as a Rugged Testing Framework. He is the author of several security and DevOps courses onLinkedIn Learning, including: DevOps Foundations, Infrastructure as Code, DevSecOps: Automated Security Testing, Continuous Delivery (CI/CD), and Site Reliability Engineering.
He got his start in technology when he founded a startup as a student at the University of Oklahoma and has since worked in environments ranging from large, web-scale enterprises to small, rapid-growth startups. He is a dynamic speaker on topics in DevOps, AppSec, InfoSec, cloud security, automated security testing, DevSecOps and serverless.
James is the creator and founder of the Lonestar Application Security Conference which is the largest annual security conference in Austin, TX. He also runs DevOps Days Austin and previously served on the global DevOps Days board. He also bears several security certifications including CISSP and GWAPT.
In his spare time he is trying to learn how to make a perfect BBQ brisket.
Prerequisite: An interest in information security
CPE Hours: 1
ISSA Lunch Sponsor: Checkpoint

Check Point Software Technologies Ltd. (www.checkpoint.com) is a leading provider of cyber security solutions to corporate enterprises and governments globally. Its solutions protect customers from 5th-generation cyber-attacks with an industry leading catch rate of malware, ransomware and other targeted attacks. Check Point offers a multilevel security architecture with our new Gen V advanced threat prevention that protects all networks, cloud and mobile operations of a business against all known attacks combined with the industry's most comprehensive and intuitive single point of control management system. Check Point protects over 100,000 organizations of all sizes.
For more information contact:
Meeting Agenda:
11:15 a.m. Registration / Networking

11:30 a.m. Luncheon / Networking

11:45 a.m. Chapter Business Meeting

12:00 noon Keynote Presentation

e
Please Note: The South Texas ISSA Chapter may record (Video and or Audio and or Photograph) the monthly chapter meetings for 2016. We may record (Video and or Audio and or Photographs ) at this event as we believe it brings great value to our membership. While we are not planning, or anticipating, to record (Video and or Audio) the general audience, we are obligated to inform you that you may be recorded (Video and or Audio and or Photograph) during the course of the event. Therefor as a condition of attendance to the event, we require the following release and consent for use.
Effective as of May 12, 2016 and beyond CONSENT and RELEASE is being granted by the REGISTRANT(RECORDED PARTY) to South Texas ISSA (the RELEASED PARTY) to use Video and or Audio and or Photographic recordings taken during the South Texas ISSA Chapter Meetings. I confirm that the RECORDED PARTY is an adult and is fully authorized to agree to this Consent and Release. In exchange for access to the Chapter Meeting and payment as indicated in the fee structure, the REGISTRANT/RECORDED PARTY hereby grants consent to South Texas ISSA and or its agents (collectively, the RELEASED PARTY) and authorizes the use of any and all Video and or Audio and or Photographic recordings taken of me and any reproduction of them in any form in any media whatsoever and any derivative work based hereon throughout the world, for the use of documentation, publicity, promotion, and advertisement of the RELEASED PARTY events. The REGISTRANT/RECORDED PARTY also consents to the use of his/her own name or any fictitious name which may be employed in connection with the aforesaid Video and or Audio and or Photographic recordings. The REGISTRANT/RECORDED PARTY hereby releases any and all claims for Video and or Audio and or Photographic materials collected at this event for the sole use of documentation, publicity, promotion advertisement of the RELEASED PARTIES events. The REGISTRANT/RECORDED PARTY hereby waives any right that he/she may have to inspect and/or approve the documentation, publicity, promotion and advertisement materials that may be created from them. BY COMPLETING THE REGISTRATION, THE RECORDED PARTY WARRANTS THAT HE/SHE HAS READ THIS CONSENT AND RELEASE PRIOR TO THE COMPLETION OF THE REGISTRATION PROCESS, AND UNDERSTANDS IT, AND FREELY ENTERS INTO THIS CONSENT AND RELEASE.