November 7, 2021 - Eat, Drink, & Be Married Wedding Expo Castle McCulloch
Enjoy dinner, drinks, and door prizes at our Wedding Expo here at Castle McCulloch and meet some of the Triad's best local wedding vendors!
When and where
Location
Castle McCulloch, Inc. 3925 Kivett Drive Jamestown, NC 27282
About this event
Online Registration Ends At 10:00 am Sunday Morning On November 7th
Should You Miss The Deadline: Registration Will Also Be Available At Check-In.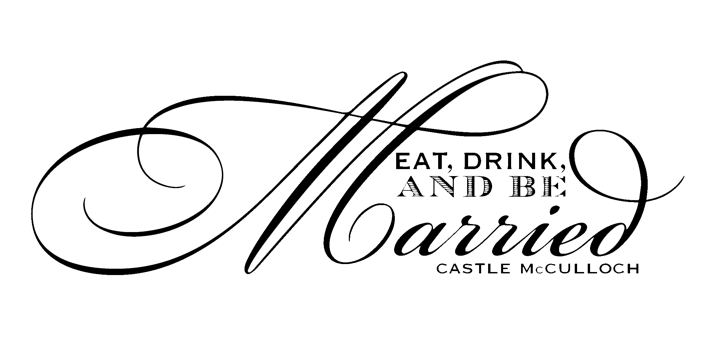 We Take Your Health And Ours Seriously.
To Provide Maximum Safety, Our Wedding Expo Has A New Format.
We're Limiting The Number Of Attendees For This Event. We Ask That If You Are Feeling Sick Or Have Been Around Someone Who Is Sick, Please Do Not Attend This Event.
Please Note That Online Registration Is For The Bride Only!
Guests Are Welcome To Attend The Wedding Expo And All Guest Tickets Will Be Available For Purchase Online & At Check-In The Day Of The Event.
Bride Tickets = Free (Available For Purchase At Check-In The Day Of The Event For $10.00.)
Guest Tickets = $15 (Available For Purchase At Check-In The Day Of The Event.)
For The Registering Bride & Guest : Choose The Ticket Within The Group Based On What Time You Would like To Begin Your Wedding Expo Experience!
• Masks Are Required
- Please Bring Your Own Mask. )Limited Quantity Of Disposable Masks Will Be Available To Those Who Forget Theirs)
• Temperature Taken At Check In
Benefits Of Attending The Eat Drink And Be Married Wedding Expo Include:
Sampling Of Wonderful Desserts From Custom Bakers
Experience The Castles' Wedding Ceremony/Reception Locations
Great Giveaways And Prizes - For Brides In Attendance. (Winners Announced Via Text, During The Show.)
Meet With An Event Specialist For Booking The Castle As Your Venue.
All While Experiencing The Most Elegant Wedding Location In North Carolina!
Social Distancing Measures:
Regarding Attendees:
Attendees Will Arrive At Specified Time Intervals To Maintain Limited Capacity Thresholds And Allow Everyone To Stay Socially Distant During The Event
Each Small Group Will Begin At A Specific Location.
Attendees Will Follow The One Way, Directional Arrows Throughout The Event From Vendor To Vendor.
All Attendees Will Be Required To Stay With Their Group.
All Attendees Will Be Required To Stay 6 Feet Apart From Those Who Are Not In Their Group.
Large Isleways Will Allow For Everyone To Maintain The Social Distancing Measures Through The Property For The Duration Of The Event.
Regarding Vendors:
Vendors Will Not Shake Hands Or Make Physical Contact.
Vendor Booths Will Be Spread Out Throughout The Property.
Attendees Will Be 6 Feet From Vendor Booths During Communication.
(There Will Be Floor Markers Indicating Safe Distance Areas At Each Booth.)
Sanitizing Measures:
Sanitizing Stations Will Be Available Throughout The Event.
Staff Will Wipe Down TouchPoint Surfaces Throughout The Event.
Caterers Will Provide Samples.
Caterers Will Handle All Food/Beverage Dispensing