November 21, 2014 - HDI Charlotte - Self-Service Support

Friday, November 21, 2014 from 11:30 AM to 1:30 PM (EST)
Event Details
Topic:              Self-Service Support
Date:               Friday, November 21, 2014
Time:               11:30 AM – 1:30 PM
Location:         2300 Yorkmont Road | Charlotte, NC, 28217 (Get Directions)
                       -1st Floor Training Room

Our next HDI Charlotte meeting will be on Friday, November 21 over lunch from 11:30 AM – 1:30 PM.  We encourage all helpdesk, technical support, vendor, and customer service professionals to attend.
 
Topic:  Self-Service Support

The pain point many people experience with customer service is having to wait for a response from a company support agent. Even if it's 30 minutes, it's still time customers can't use a product or service the way it's intended. That's why self-service support, such as a customer portal, is essential. A customer self-service portal enables users to find answers to their questions online. In fact, 91% of customers would use an online customer portal if it were available and tailored to their needs. This session will explore how you build a successful self-service portal—and how to get your customers to use it.
Presenter Bio:  Jeff Hance, LANDesk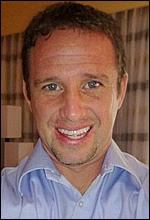 Jeff Hance is a Software Engineer and Security Strategist at LANDESK, a company dedicated to being the best at enabling IT to deliver business value by gaining control of end-user computing.  Jeff has been a member of the LANDESK team for over 8 years specializing in providing solutions that help organizations gain control of end user computing. Jeff helps them by delivering solutions that deliver significant ROI and conform to industry standards including ITIL, SOX, IAITAM, and PCI.
 HDI Charlotte Gives Back To The Community

The national and local chapters of HDI are committed to supporting our communities through charitable contributions.  These contributions vary in type and include volunteer time to local organizations, monetary donations, and donations of goods and services.  As part of our community commitment for this year, the HDI Charlotte chapter will hold a food drive in conjunction with the November meeting.  All food collected will be donated to the Second Harvest Food Bank of Metrolina.  We would like to ask that anyone attending the November meeting bring at least 10 unopened, unexpired, non-perishable food items to be donated.  As an incentive to donate, we are holding a raffle for a prize valued at $200 for everyone who brings in food to donate.  You will receive one raffle ticket for every 10 food items you donate.  The more food you donate, the more raffle tickets you get, the better your chances to win the raffle prize.

About Second Harvest Food Bank of Metrolina
Second Harvest Food Bank of Metrolina (SHFBM) strives through education, advocacy, and partnerships to eliminate hunger by the solicitation and distribution of food.  We provide a regional distribution warehouse and branches that supply food and grocery items to charitable agencies that assist people in need.  If you or your family are in need of assistance, Second Harvest Food Bank of Metrolina and our partner agencies can help.  We partner with almost 650 agencies in a 19-county area. These agencies include soup kitchens, emergency pantries, emergency shelters, low-income day cares, senior programs and group homes.

Children at risk of hunger in the Metrolina region is not just a myth, it's a reality. 18.4% of Second Harvest Food Bank of Metrolina's service area population lives in poverty, including almost 221,000 children and seniors.  Children at the greatest risk of hunger are those who are in deep, persistent poverty. Second Harvest has several initiatives to help serve these children. Please take a moment to learn about Child Hunger in the Metrolina region and join us in the fight to provide one of their basic needs.
When & Where

1st Floor Training Room
2300 Yorkmont Road
Charlotte, NC 28217


Friday, November 21, 2014 from 11:30 AM to 1:30 PM (EST)
Add to my calendar
November 21, 2014 - HDI Charlotte - Self-Service Support