Our Thursday, November 12, FREE online Post meeting will feature an update on USACE Southwestern Division's Programs.
About this Event
Our speaker will be Brig. Gen. Christopher Beck, Commander of the U.S. Army Corps of Engineers (USACE) Southwestern Division (SWD). He will brief on the SWD's Programs.
The Division, which is headquartered in Dallas, is one of nine Corps of Engineers regional commands. The Division encompasses all or part of seven states, covering some 2.3 million acres of public land and water with Districts headquartered in Little Rock, Arkansas; Tulsa, Oklahoma; and Galveston and Fort Worth, Texas.
As the SWD Commander and Division Engineer, Brig. Gen. Beck oversees hundreds of water resources development and military design and construction projects that bring value to our communities, our Nation and our warfighters.
Brig. Gen. Beck's complete biography is available HERE.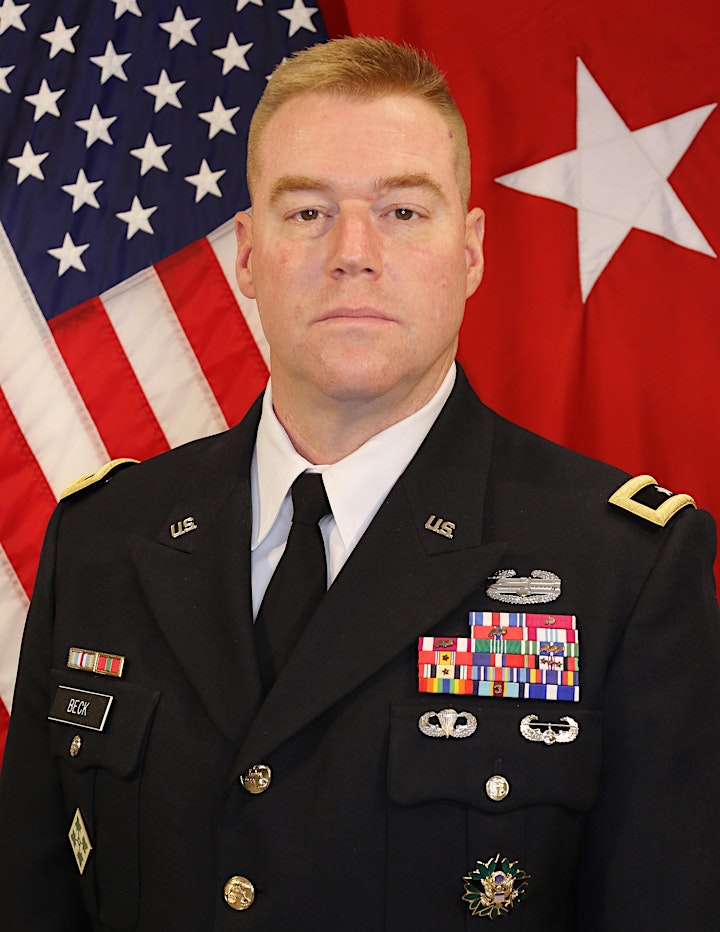 RESERVATIONS
There is NO COST to join this online meeting. We are expecting a large number of reservations so we are planning to use WEBEX technology for this meeting instead of ZOOM.
You do NEED TO MAKE RESERVATION(s) for the meeting for our tracking purposes and PDH credit.
The DEADLINE for reservations is Tuesday, November 10, by 12 noon (CT).
You will be emailed the WEBEX link for the event before the meeting.
JOINING A WEBEX MEETING
You can learn about joining a WEBEX meeting by visiting this website.
OTHER INFO
There is Professional Development Hour (PDH) credit available for those participating in the meeting, but you MUST BE REGISTERED for the meeting for PDH credit. Certificates will be emailed to registered attendees.
We will post the speaker's presentation (if the speaker give us permission) at our website following the meeting.
We look forward to seeing you at our online meeting!!!