Description
-->> This Month We Are Back At Microsoft <<--
---
Agenda
---
This month we have exciting session not to be missed from David Bermingham from SIOS
SESSION:
SPEAKER: DAVID BERMINGHAM
Senior Technical Evangelist, SIOS
Twitter: https://twitter.com/daveberm
Blog: https://clusteringformeremortals.com/
LinkedIn: https://www.linkedin.com/in/davebermingham/
David Bermingham is recognized within the community as a high availability expert and has been honored by his peers by being elected to be a MVP in Clustering since 2010 and most recently has been recognized as a Cloud and Datacenter MVP. David's work as technical evangelist at SIOS has him focused on evangelizing Microsoft high availability and disaster recovery solutions for both on premise and cloud deployments. He lives in New Jersey with his wife and three kids where he a school board member, scout leader and musical director of an 8-piece jazz band, M-Town.
PRESENTATION: Surviving the Next Azure Outage Like a Boss
It's 6:30am the morning of Sept. 4th, 2018. You receive the first of what will be many messages regarding offline SQL Servers before your first cup of morning Joe. You try to log on to the Azure Portal, only to discover that the portal itself is unavailable. This is just the beginning of what will turn out to be the longest three days of your entire career as a database professional. This is not an episode of the Twilight Zone, this was the real life scenario of many unfortunate DBAs that discovered their SQL Server instances located in Azure's South Central Region were running without an adequate business continuity plan in place.
Session attendees will learn what caused the Azure outage and what Microsoft is doing to ensure that type of outage never happens again. Armed with that knowledge, SQL Server HA and DR solutions, along with Azure Site Recovery, Availability Zones, Fault Domains, and more will be examined to determine which configurations will survive the next Azure outage
SPONSOR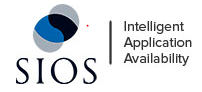 SIOS Technology Corp. high availability and disaster recovery solutions ensure availability and eliminate data loss for critical Windows and Linux applications operating across physical, virtual, cloud, and hybrid cloud environments. SIOS clustering software is essential for any IT infrastructure with applications requiring a high degree of resiliency, ensuring uptime without sacrificing performance or data - protecting businesses from local failures and regional outages, planned and unplanned. Founded in 1999, SIOS Technology Corp. (https://us.sios.com) is headquartered in San Mateo, California, with offices worldwide