November 2017 Functional Forum [San Francisco, CA Ocean Beach]
Sales Have Ended
Registrations are closed
Thank you for registering for our event! Please share this event with others that might be interested. We look forward to seeing you soon! Best, Joanne Pappas Nottage joanne@embracefunctionalhealth.org
Sales Have Ended
Registrations are closed
Thank you for registering for our event! Please share this event with others that might be interested. We look forward to seeing you soon! Best, Joanne Pappas Nottage joanne@embracefunctionalhealth.org
Description
Please join us to learn more about Functional Medicine. We will have a local, featured speaker and then we'll watch a 30 minute recording of excerpts from the interviews and presentations by the physicians and researchers.

A great opportunity for Functional Medicine practitioners, Western Medicine practitioners, patients and others in our community to network, share information and support each others efforts while creating awareness of new approaches that help people on their journey to better health and a vibrant life!

The event is free but please register so we can plan accordingly as space is limited.
New to Functional Medicine?
Come learn how it might help you in your life or in your practice with your patients! Looking forward to meeting you and building a lively, active community in San Francisco!
Yummy food/wine/coffee will be available for purchase on-site so come hungry and thirsty to support our venue host, Kawika's Ocean Beach Deli.
We are working on having food/beverages sponsored for upcoming meetings. Please let me know if you might be interested in sponsoring upcoming events.
FEATURED LIVE PRESENTATION - ANNE AYMAKOGLU

Owner and founder of Body Harmony, Anne has been immersed in the field of holistic health for 25 years. She is an instructor level colon therapist, certified as a shiatsu practitioner and a health advocate. Anne's passion is to support and educate clients towards optimal health and bringing the body, heart, and mind into balance.
Anne's background includes the study of holistic modalities including yoga, massage, and nutrition. She incorporates herbal supplements, essential oils, and whole food nutrition to support her clients towards optimal health. She has recently begun using hemp oil in her practice to support clients in their healing process. A specialist in cleansing and detoxification, she has a high standard for the nature of products ingested into the body. Sourcing organic, clean products are a priority for her practice.
Essential oils, including hemp, are part of her offerings and she is excited to share and educate about the healing properties of Prime My Body's Hemp oil. Her talk will cover how CBD interacts in our body w/ the endocannabinoid system and how we can utilize this gift of nature to heal. Please join us!
We will be featuring a local speaker each month to share their journey to better health or introduce a topic of interest or approach to better health that might be of interest to our group. Please let me know if you're interested in being a featured speaker at an upcoming meeting.
---
FUNCTIONAL FORUM PRESENTATION - RECORDED FROM LIVE EVENT - WE WILL ONLY WATCH A 3O MINUTE RECORDING OF HIGHLIGHTS FOLLOWED BY DISCUSSION. A RECORDING OF THE COMPLETE PRESENTATION WILL BE AVAILABLE AFTER THE LIVE EVENT AND I WILL SEND YOU A LINK.


The Evolution of Medicine is thrilled to announce its first forum on one of the most interesting, timely, and controversial topics in medicine: medical cannabis. At the genesis of the functional and integrative medicine movement in the 1960's, there were a number of doctors who realized that cannabis was a powerful herb and had significant healing properties. This led to the further discussion of other herbs and other natural compounds that could affect health in a meaningful way. In this forum, we will look at all aspects to do with medical cannabis.

In the abbreviated recording we will hear from Jeffrey Chen, M.D.. Dr. Chen is the director at the UCLA Cannabis Research Institute and leads a group of forty faculty and staff. His current focus is accelerating research into potential medical uses and side effects of cannabis and its constituent cannabinoids.
We will also hear from Laura Lagano, R.D., a functional medicine dietitian. As one of the original members of the NYC functional forum community, Laura is passionate about connecting functional medicine and the cannabis community. She is one of the co-founders of the Holistic Cannabis Academy, a training program designed to help all practitioners, regardless of their licensing or certification or credentials, to understand how cannabis, cannabinoids, and constituent parts can be used in medical care.


---
A Message from your Host:
Joanne Pappas Nottage
Functional Medicine Certified Health Coach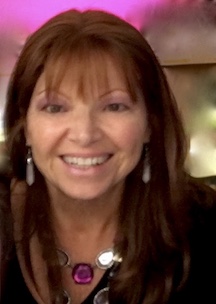 Please join us to create a community of support for each other!
I look forward to seeing you soon!
Let me know if you have any questions!
Additional Event Information:
Street Parking or a large free parking lot 1 block away on the Great Highway at Ocean Beach.
Cheers,
Joanne Pappas Nottage
Embrace Functional Health, LLC
joanne@EmbraceFunctionalHealth.org

As part of our educational mission, the Evolution of Medicine will also email you resources on clinical, practice development and other relevant topics for practitioners in functional integrative medicine. As a reminder, you can always adjust email frequency in the footer of each email.