November 2017 Functional Forum [Los Angeles - Santa Monica]

Tuesday, November 7, 2017 from 6:30 PM to 8:15 PM (PST)
Event Details
November 2017 Functional Forum Meetup
Looking forward to meeting you as we build a vibrant, active community on the Westside of Los Angeles! This is an exciting opportunity for practitioners to network, share, and support each other as we create awareness about natural approaches to healing and living well.
Please register so we can plan accordingly for this FREE EVENT. Deliciously healthy food is included.
---
Please join us as guest speaker Nuzi Barkatally presents a timely and relevant topic:  
STRINGS ON A MARIONETTE:  
THE HIDDEN INTERACTIONS THAT CREATE A PATIENT EXPERIENCE.  
INSIGHTS FROM A DESIGNER AND PATIENT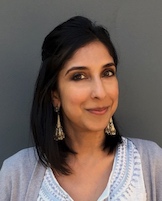 Nuzi is an extremely talented website experience designer. For the past 16 years, She has battled the often-debilitating illness, Crohn's Disease. As a patient navigating the health care experience, she sees all the hidden strings that can make a patient-practitioner interaction a positive or a negative one.    
In this presentation, she addresses the hidden interactions in the health care experience and how can these ladder up to a positive patient experience; and, how to think about prioritizing all these hidden interactions for the most impact.  Nuzi also shares her insights as both a patient and designer.
---
If you'd like to be a featured speaker, OR KNOW SOMEONE WHO WANTS TO PRESENT ON A TOPIC RELEVANT TO FUNCTIONAL HEALTH, please let us know. You can share your journey to the practice of functional medicine or speak on a topic about better approaches to health and healing.
---
At the West L.A. meeting, we plan to review brief highlights from the November episode.  Please see below to learn more about the content of this episode and perhaps watch it prior to the meeting.
The Evolution of Medicine is thrilled to announce its first forum on one of the most interesting, timely, and controversial topics in medicine: medical cannabis. At the genesis of the functional and integrative medicine movement in the 1960's, there were a number of doctors who realized that cannabis was a powerful herb and had significant healing properties. This led to the further discussion of other herbs and other natural compounds that could affect health in a meaningful way. In this forum, we will look at all aspects to do with medical cannabis. This information is useful whether you are in America or in any other country around the world. We look forward to a really exciting forum.
---
ABOUT THE NOVEMBER FUNCTIONAL FORUM
Our first keynote speaker is Raphael Mechoulam, Ph.D. Dr. Mechoulam is a pioneer in the field of cannabis research and the godfather of research into the endocannabinoid system. He is an organic chemist and professor of medicinal chemistry at the Hebrew University of Jerusalem in Israel.
Joining him will be Jeffrey Chen, M.D. Dr. Chen is the director at the UCLA Cannabis Research Institute and leads a group of forty faculty and staff. His current focus is accelerating research into potential medical uses and side effects of cannabis and its constituent cannabinoids.
Also, we will be hearing from Joseph Cohen, D.O. Dr. Cohen is a functional medicine doctor in Colorado using cannabis with his patients every day. He will be talking about the practicalities of recommending it, and how to tie in its use with Functional Medicine.
Also, joining us will be Laura Lagano, R.D., a functional medicine dietitian. As one of the original members of the NYC functional forum community, Laura is passionate about connecting functional medicine and the cannabis community. She is one of the co-founders of the Holistic Cannabis Academy, a training program designed to help all practitioners, regardless of their licensing or certification or credentials, to understand how cannabis, cannabinoids, and constituent parts can be used in medical care.
 This is going to be an amazing functional forum and we hope that you can join us.
---
A Message from Your Hosts

Terri Crystal, Certified Integrative Mind-Body Nutrition Coach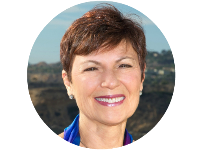 Janis Lueken, Registered Buteyko Breathing Educator 

Please join us as we create a community for health professionals and industry insiders who are passionate about the evolution of medicine.

Curating the industry's leading innovators, the Functional Forum brings together the latest health news, functional medicine research, practice development and health technology in an upbeat, entertaining way.
---
Additional Event Information:
Street Parking and a small lot behind the library are available.
IMPORTANT: When you RSVP - As part of our educational mission, the Evolution of Medicine will also email you resources on clinical, practice development and other relevant topics for practitioners in functional integrative medicine. As a reminder, you can always adjust email frequency in the footer of each email.


Have questions about November 2017 Functional Forum [Los Angeles - Santa Monica]?
Contact Janis Lueken
When & Where

Santa Monica Public Library, Fairview Branch
2101 Ocean Park Blvd
Santa Monica, CA 90405


Tuesday, November 7, 2017 from 6:30 PM to 8:15 PM (PST)
Add to my calendar