November 2014 PASSMN Meeting

Tuesday, November 18, 2014 from 4:00 PM to 6:30 PM (CST)
Event Details
Location:

 

 

 

 

Agenda:

4:00-4:30: Registration / Networking / Announcements
4:30-5:30:Database Snapshots - Making Your Life Easier by Paul Timmerman
5:30-6:00: Prizes / Giveaways
Database Snapshots - Making Your Life Easier
Abstract: Want to off load some of that reporting workload, make an emergency rollback during a production upgrade faster, or make managing your test databases easier? If any of these appeal to you, then you should be familiar with database snapshots within SQL Server. Available since SQL Server 2005, use of this feature can make your life a lot easier. We'll spend the first part of this session taking an in depth look at how database snapshots work. We'll look at what exactly is happening behind the scenes when you create a snapshot and when you query a snapshot. Once we've covered the basics, we'll spend the rest of our time analyzing and discussing a number of real world use cases where snapshots can be very beneficial and save you a great deal of time.
About Paul: Paul Timmerman is a Microsoft SQL Server MVP and the Lead SQL Server DBA at Hennepin County Medical Center in Minneapolis, Minnesota. Paul has over fourteen years of experience in database administration and is a past Chapter Leader of the Minnesota SQL Server User Group, PASSMN. Paul is an active member of the PASS community and routinely speaks at user group meetings and SQL Saturday conferences.
Prizes / Giveaways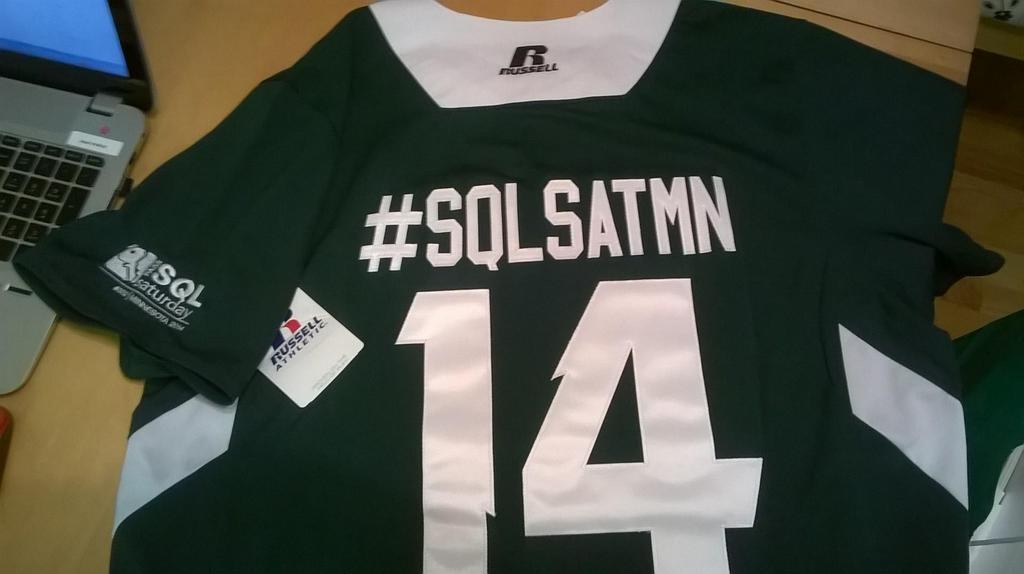 SQLSaturday MN gave the speakers very unique speaker shirts, instead of   the traditional Polo shirt. At the November meeting, you have a chance to     get one for yourself. We will be giving away one of these collectors' items     at  the November meeting. Wait, there's more. We didn't give away the         farm at  SQLSaturday. We are also going to have a 2TB USB 3.0 drive that   can be  yours for the low, low cost of FREE!
Questions for presenters
If you have any questions you would like our presenter to answer in the meeting, feel free to submit them ahead of time to support@mnssug.org or to any of the board members before the meeting. All questions will be kept anonymous.
When & Where

Microsoft
3601 W 76th St
#600
Minneapolis, MN 55435


Tuesday, November 18, 2014 from 4:00 PM to 6:30 PM (CST)
Add to my calendar
Organizer
PASSMN
As a part of the national PASS organization, the Minnesota SQL Server User Group (PASSMN) serves the Minnesota SQL Server community. PASSMN is a forum to exchange knowledge and ideas to better understand, develop, implement and support existing and future SQL Server technologies. Our technical sessions provide a professional, fun and educational environment for all levels of expertise and areas of interest. 
See http://mnssug.org/ for full details.
November 2014 PASSMN Meeting