November 2013 Meeting - Israel Dot NET Developers User Group (IDNDUG)

Wednesday, November 20, 2013 from 5:30 PM to 8:30 PM (IST)
Event Details
On our 10th Meeting on 2013 we are going to deep dive into Lock-free thread synchronization development, prepare to come with your helmets cause we are going to dig deep.
Description:
Software development in a multi-threaded environment is quite a challenging task for many developers.
When working with threads, knowing the theory is one thing, however dealing with real multi-threaded problems is a totally different story.
We need to picture in our heads what exactly happens in code, and this requires a change in the mindset, a different way of thinking, which is far from being simple.
What is certain though is that if you do not know the theory well enough, coping with such problems becomes virtually impossible.
In this session we'll talk about some of the less familiar theory - What thread synchronization really is, how does it happen and why, and how can we synchronize threads without using mechanisms that require locks in order to improve performance.
 On Wednesday 20th November 2013
17:30 - 18:00   Assembly 
18:00 - 19:00   Part 1 Lock-free thread synchronization
19:15 - 19:30   Break 
19:30 – 20:30  Part 2 Lock-free thread synchronization
About the speakers: 
Udi Ben Senior:
Udi is a senior consultant and software architect freelance. Udi has 15 years of experience in developing, managing, architecting, and consulting a wide range of software solutions. Equipped with excellent training and mentoring skills, Udi has a rich instructing experience, conducting various technology courses and lectures. Udi is a professional Windows developer, specializing in .NET technologies for distributed systems, as well as performance and debugging. Originally a C++ developer, he has a profound knowledge of native software development and of architectural solutions using the Object-Oriented paradigm. He is a true System Analyst and a passionate consultant.
 מפה והוראות הגעה למשרדי מיקרוסופט
הסדרי חנייה:
למשתתפים רשומים - החניה חינם, בחניון האורחים בניין.
למשתתפים לא רשומים -  בסמוך לבניין, נמצא חניון כורכר בתשלום. 

למגיעים בתחבורה ציבורית:
קווי אוטובוס:
מתל אביב (תחנה מרכזית) לצומת רעננה: קווים 501, 502, 567. 
מהרצליה (תחנה מרכזית) לצומת רעננה: קווים 501, 502 
         ירושלים (תחנה מרכזית) לצומת רעננה: קו 947. 
       מפתח תקווה (תחנה מרכזית) לצומת רעננה: קווים 561, 921, 641, 551. 
         מהוד השרון אל צומת רעננה: קווים 921, 551, 561, 641, 564. 
  מנתניה (תחנה מרכזית) אל צומת רעננה: 947, 641.
נתראה באירוע!
When & Where
4 HaPnina
Ra'anana
Israel

Wednesday, November 20, 2013 from 5:30 PM to 8:30 PM (IST)
Add to my calendar
Organizer
Israeli Dot Net Developer User Group (IDNDUG) At Microsoft Israel (Developers)
בהתאם למסורת של קבוצות המפתחים שהתקיימו בעשור האחרון IVCUG ו- IVBUG, קבוצת מפתחי .Net היא מקום מפגש למפתחים המעוניינים להעמיק את הידע וההיכרות עם הטכנולוגית והכלים בפלטפורמת הפיתוח .Net. במפגשי הקבוצה נדון בתכנון ועיצוב אפליקציות, על הדרכים לגשת לפרוייקטים מורכבים, באינטגרציה בין הטכנולוגיות השונות, מתודולוגיות ועוד. בקבוצה חברים נציגים מבתי תוכנה וארגונים בארץ, חדשים ובעלי ותק, אשר משתפים ידע, נסיון, מעלים רעיונות חדשים לשיתופי פעולה, יצירת קשרים ואף לעיתים מציאת עבודה למפתחים וארכיטקטים. בקבוצה ירצו מיטב המומחים בארץ, וכן יתארחו בה מרצים מחו"ל.
מנהלי הקהילה: שי בר-לב ואריאל בן-חורש
הקבוצה נפגשת בכל יום רביעי בשבוע השלישי של החודש
הספונסרים שלנו (תודה רבה!!)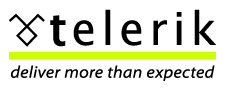 November 2013 Meeting - Israel Dot NET Developers User Group (IDNDUG)