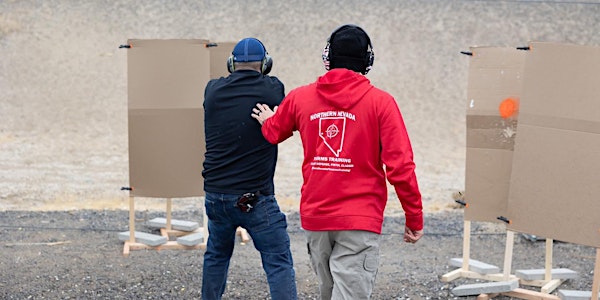 November 19th CCW
CCW class for beginners or renewals
When and where
Location
Regional Shooting Facility 21555 Pyramid Way Reno, NV 89510
About this event
Thank you for registering for a Northern Nevada Firearms Training course. All students are required to purchase and provide their own ammunition. Ammunition requirements for the CCW course is 50 rounds. CCW Renewal only requires 30 rounds. If you have questions about this please contact us.
Firearms that are in such a state of disrepair that it poses a safety risk to the instructor or the student will not be permitted. It is up to the discretion of the instructor if the ammunition and or firearm is safe for use. In the event that the firearm and or ammunition is rendered unsafe there will be an opportunity for a one time course reschedule.
No refunds are offered. You may reschedule if needed. Any course reschedule costs additional $20 fee for the reschedule.
Safety is our primary goal and corners will not be cut that pose a safety issue for instructors or students. Students are also required to bring their own I and ear protection to the range portion of the course.
The course will begin at 8AM at the Washoe County Regional Shooting Facility located north of Spanish Springs at 21555 Pyramid Way. If you have any questions please feel free to reach out either by email at NorthernNevadaFirearmsTraining@gmail.com or by phone at 775-434-8775.