November 17, 2016 - HDI Charlotte Chapter Meeting

Thursday, November 17, 2016 from 11:30 AM to 1:30 PM (EST)
Event Details
Key Success Factors in Performance Measurement
Thursday, November 17, 2016
11:30 AM – 1:30 PM
Piedmont Natural Gas - A Duke Energy company, 4720 Piedmont Row Drive, Charlotte, NC 28210  |  (GoogleMaps Link)   |   Auditorium C
 
We will also be doing our annual food/donation drive for Second Harvest Food Bank of Metrolina as well as a charity sale of books from our local chapter library.  See the bottom of this invite for more information.
 
Our next HDI Charlotte meeting will be on Thursday, November 17 over lunch from 11:30 AM – 1:30 PM.  We encourage all helpdesk, technical support, vendor, and customer service professionals to attend.
 
In this presentation,Jeff Rumburg, Managing Partner at MetricNet, uses decades of Desktop Support data to highlight the key success factors in performance measurement from the industry's top performing Desktop Support organizations!

Key Issues Addressed:

How the industry's top performing Desktop Support groups track and trend their performance!

How to use KPIs diagnostically to achieve World-Class Performance!

Best Practices in Desktop Support Performance Measurement and Management!
 

Presenter Bio:  Jeff Rumburg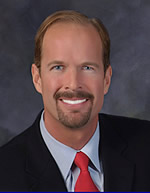 Jeff Rumburg is a co-founder and Managing Partner of MetricNet, where he is responsible for global strategy, product development, and financial operations for the company. As a leading expert in benchmarking and re-engineering, Mr. Rumburg authored a best selling book on benchmarking, and has been retained as a benchmarking expert by such well known companies as American Express, Hewlett-Packard, General Motors, IBM, and Sony.
 
Mr. Rumburg was honored in 2014 by receiving the Ron Muns Lifetime Achievement Award for his contributions to the IT Service and Support industry. Prior to co-founding MetricNet, Mr. Rumburg was president and founder of The Verity Group, an international management consulting firm specializing in IT benchmarking. While at Verity, Mr. Rumburg launched a number of syndicated benchmarking services that provided low cost benchmarks to more than 1,000 corporations worldwide. Mr. Rumburg has also held a number of executive positions at META Group, and Gartner. As a vice president at Gartner, Mr. Rumburg led a project team that reengineered Gartner's global benchmarking product suite. And as vice president at META Group, Mr. Rumburg's career was focused on business and product development for IT benchmarking.
 
Mr. Rumburg's education includes an M.B.A. from the Harvard Business School, an M.S. magna cum laude in Operations Research from Stanford University, and a B.S. magna cum laude in Mechanical Engineering. He is author of A Hands-On Guide to Competitive Benchmarking: The Path to Continuous Quality and Productivity Improvement, and has taught graduate-level engineering and business courses.
 

Many thanks to MetricNet for sponsoring Jeff's visit!
 


Many thanks to our location sponsor! Piedmont Natural Gas - A Duke Energy company
 

---
Parking Information:
Plenty of parking is available on the 3rd floor and above in the parking deck near Brio. Enter the building by the Brio Restaurant, and the meeting will be in Auditorium C.
 
---
 
Help HDI Charlotte give back to the community by donating food or cash and supporting the HDI Charlotte book sale. 
The national and local chapters of HDI are committed to supporting our communities through charitable contributions.  These contributions vary in type and include volunteer time to local organizations, monetary donations, and donations of goods and services.  This year we will continue our tradition of collecting food items and cash to donate to the Second Harvest Food Bank of Metrolina.  We would like to ask that anyone attending the November meeting bring at least 10 unopened, unexpired, non-perishable food items to donate.  As an incentive to donate, we are holding a raffle for a prize valued at $250 for everyone who brings in food to donate.  You will receive one raffle ticket for every 10 food items or $10 cash you donate.  The more food you donate, the more raffle tickets you get, the better your chances to win the raffle prize.  As the holiday season approaches we must not forget that there are needy families who don't have food on the table during the holiday season.  Help us make a difference for those men, women, and children and help us beat last year's total and reach a goal of 500+ lbs. of food and cash to donate to help our community!  Monetary donations can be made via cash, check, or credit card.
 
Additionally, HDI Charlotte is conducting a sale of all books within the chapter library.  The library contains many helpdesk, technology, professional, and educational books that may provide much value to you or your team.  Click here to view a list of the books available to purchase.  The library materials will be available to purchase at the meeting on November 17th and purchases can be made via cash, check, or credit card.  All proceeds from the book sale will be donated to Second Harvest Food Bank of Metrolina.
   
About Second Harvest Food Bank of Metrolina
  
Second Harvest Food Bank of Metrolina (SHFBM) strives through education, advocacy, and partnerships to eliminate hunger by the solicitation and distribution of food. We provide a regional distribution warehouse and branches that supply food and grocery items to charitable agencies that assist people in need. If you or your family are in need of assistance, Second Harvest Food Bank of Metrolina and our partner agencies can help. We partner with almost 650 agencies in a 19-county area. These agencies include soup kitchens, emergency pantries, emergency shelters, low-income day cares, senior programs and group homes.
  
Children at risk of hunger in the Metrolina region is not just a myth, it's a reality. 18.4% of Second Harvest Food Bank of Metrolina's service area population lives in poverty, including almost 221,000 children and seniors.  Children at the greatest risk of hunger are those who are in deep, persistent poverty. Second Harvest has several initiatives to help serve these children. Please take a moment to learn about Child Hunger in the Metrolina region and join us in the fight to provide one of their basic needs.
When & Where

Piedmont Natural Gas (SouthPark)
4720 Piedmont Row Drive
Charlotte, NC 28210


Thursday, November 17, 2016 from 11:30 AM to 1:30 PM (EST)
Add to my calendar
November 17, 2016 - HDI Charlotte Chapter Meeting