November 15, 2016 Teleclass with David Darst - Coaching in the Fire!

Tuesday, November 15, 2016 from 1:00 PM to 2:00 PM (EST)
Event Details
 
"Coaching in the Fire!"

Tuesday, November 15th from 1:00 - 2:00 pm Eastern Time
with guest David Darst, PCC

Earn 1.0 Core Competency CCEU
Free to ICF Michigan Members

We've all heard the phrase "If you can't stand the heat get out of the kitchen." But as a coach that's exactly the time to engage, not run.

Whether you can stand it or not, it's those uncomfortable times in the coaching conversation that can yield the greatest rewards. And, let's face it, coaching isn't about being comfortable.

In this class we see how using the ICF Core Competencies of Coaching Presence and Creating Awareness are the perfect fuel to bring that fire to a roaring blaze of new information for your clients. From there, creation is new, exciting and easy.

ABOUT OUR GUEST SPEAKER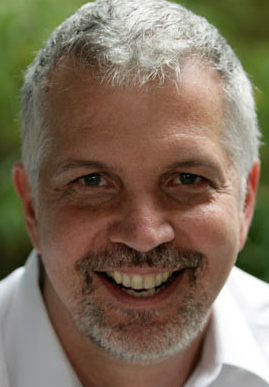 David Darst, PCC, has been on the leading edge of coaching for well over 14 yrs. He is one of the first to be certified in the field of Relationship Coaching by Center for Right Relationship (CRR) as well as being a Certified Professional Co-Active Coach (CTI). As a Senior Faculty member of both CRR and CTI he has had the opportunity to train thousands of individual and relationship coaches.

David's primary focus in the field of coaching is relationship, whether that is relationship with self, relationship with others or even your relationship with a project.


You will get the call-in information by email after registering.

*All participants must attend the full program to qualify for CCEU credit.*

ICF Michigan members earn credits for free!
Non-ICF Michigan members are invited to join us for a $20 fee.
 
If you have questions, please contact support@icfmichigan.org
Have questions about November 15, 2016 Teleclass with David Darst - Coaching in the Fire!?
Contact ICF Michigan
Organizer
ICF Michigan
ICF Michigan was organized in 2004 to serve the broad spectrum of professional coaches who live and work in Michigan, and to work for the advancement of professional coaching.

OUR MISSION -
Our mission is to support and promote the highest standards of professional coaching in Michigan, and to be a vibrant community where coaches learn, grow and succeed to best serve our clients.

OUR VALUES -
Leadership: We will set a clear direction for the coaching profession that inspires authenticity, innovation and a pioneering spirit.

Service: We will be passionate about calling forth the magnificence of our clients and encourage them to expect more from themselves than they ever imagined.

Community: We will support one another by creating an environment for sharing, growth and learning.

Collaboration: We will work together to create synergistic results for our colleagues and our clients.

Abundance: We will give of ourselves and openly share our resources with one another.