Description
Our mission for the Gild Collective Women's Initiative Roundtable is to provide a safe setting where leaders of women's initiatives from a variety of Cincinnati companies can come together to celebrate their efforts and strategize against roadblocks to advance women as leaders in the workplace.
The Women's Initiative Roundtable was developed to build a supportive, honest community where we can:
Discuss our unique ideas, compare notes, and give constructive feedback.

Share our challenges and successes: what has worked well, and what has not?

Provide one another emotional support.

Establish best practices for engaging and empowering the women that we lead.
The Women's Initiative Roundtable will meet for a quarterly breakfast and will rotate between Roundtable member offices. This will provide visibility of what we are doing for our employer organizations, as well as facilitate engagement across companies. Our organizations are diverse, as are our positions within them, but together we can create a cohesive, city-wide commitment to furthering women in the workplace.

Please join us on November 13, 2018 from 7:30 AM to 9:00 AM for breakfast and engaging conversation. We will be hosted by Nicole of Queen City Certified, the first US-based certification model for gender equity in the workplace, at People's Liberty in Over the Rhine.
The address is:
1805 Elm Street
Cincinnati, Ohio 45202
Parking: Below you will find a little map of People's Liberty and the surrounding area. A parking lot is highlighted in yellow. There are also metered spots on W Elder and Central Parkway (which is a few streets behind PL). There are a few free street parking spots on Central Parkway as well.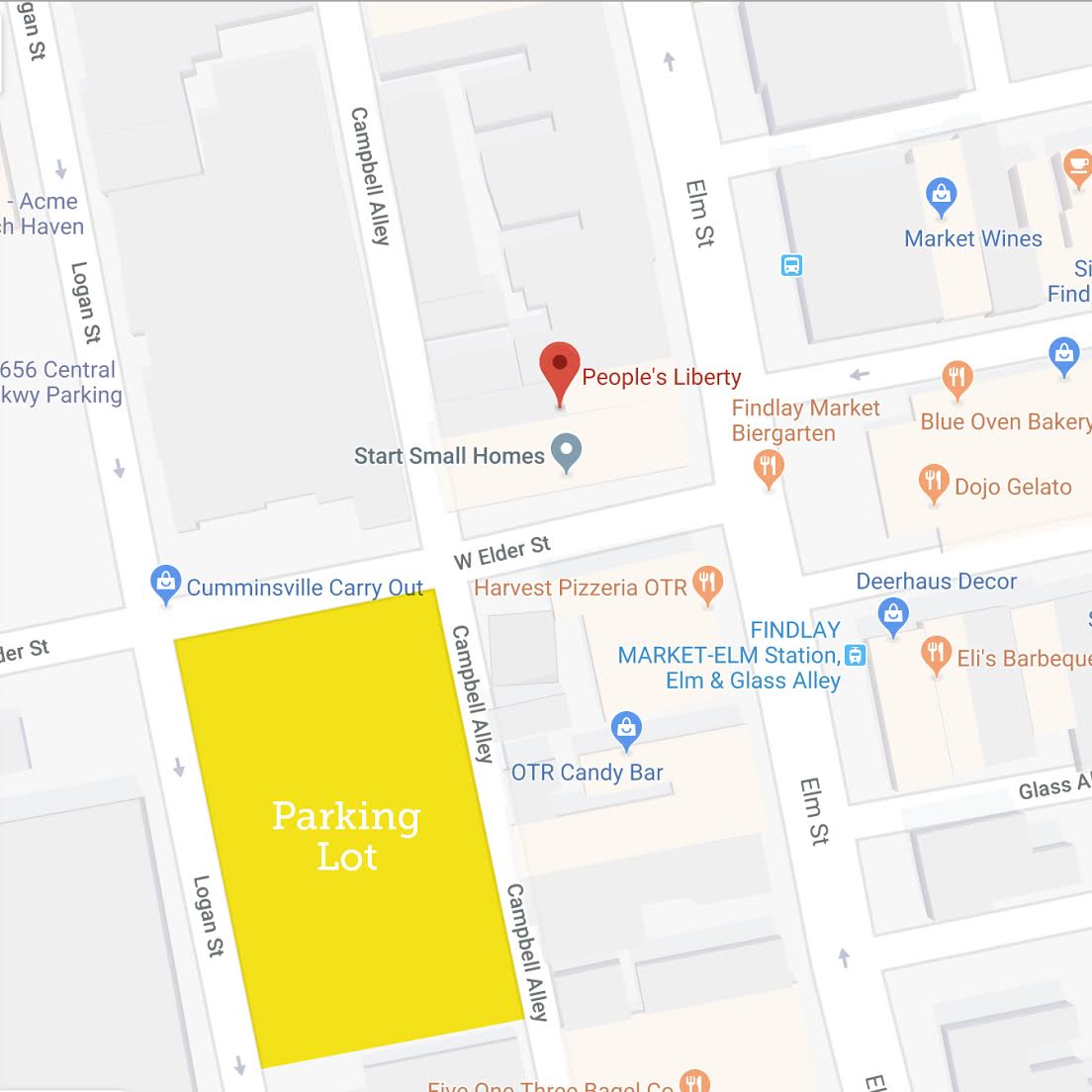 Entering the Building + Meeting Location: Enter People's Liberty through the front entrance on Elm Street. The event will take place on the second floor, but staff will be available to open the doors for us bright and early.