| | |
| --- | --- |
| November 10, 11 OR 12: SMPS Brown Bag Lunchtime Learning Series - Highly Effective Business Development Habits for Project Managers | |
Event Details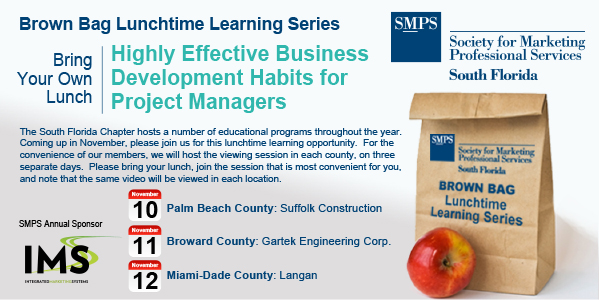 Highly Effective Business Development Habits for Project Managers

Locations for Webinars: Bring Your Own Lunch

November 10, 2015
Palm Beach County

Hosted by Rachel Elliot
Suffolk Construction
One Harvard Circle, Suite 100
West Palm Beach, FL 33409

November 11, 2015
Broward County

Hosted by Paula Riveros
Gartek Engineering Corporation
2700 N. 29th Avenue, Suite 109
Hollywood, FL 33029

November 12, 2015
Miami-Dade County*

Hosted by Ginger Lorenzo
Langan
Parkside Corporate Center
15150 NW 79th Court, Suite 200
Miami Lakes, FL 33016-5848

* Ginger graciously offered to place food orders for folks who would rather buy lunch for the Miami webinar. She would need to know who is interested at least a day prior.

---
Contrary to popular belief, business development (BD) responsibility doesn't rest solely on a firm's BD professionals. Business developers focus on securing NEW clients. REPEAT work comes—in large part—from the work of Project Managers (PMs).
Those PMs who engage successfully in BD don't fit a single personality type. Rather, they possess certain inherent traits and routinely engage in practices that position them and their companies for greater opportunities with clients. PMs who learn how to develop business with clients are a valued asset in today's economy—and often will be promoted more quickly than those who don't "bring in the work."
Through an interactive discussion, participants will identify the business development habits employed by successful Project Managers, discover how marketing and BD professionals can foster these habits and traits among PMs, and learn how PMs can incorporate critical BD activities into their client- and project-related responsibilities.
This program is designed to bring PMs, principals, business developers, and marketing staff together to develop a strategy that gets the whole firm involved in building the business.

Learning Objectives:
During this Webinar, you will learn how to:
Identify ways to build your network.

Explore the benefit of long-term client relationships to the firm's future success.

Learn how to cultivate relationships with your clients to secure repeat work.

Understand the competitive advantages of your firm and utilize these differentiators to position yourself and your firm for long-term success.
About the Presenters: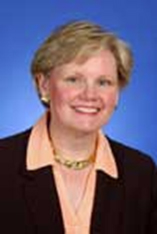 Judith Nitsch, P.E., LEED AP, FSMPS, CPSM
President – Nitsch Engineering
Judy Nitsch, P.E., LEED AP, FSMPS, CPSM, is a Principal of Nitsch Engineering, a 60-person Boston-based firm providing civil engineering, sustainable site consulting, land surveying, transportation engineering, planning, and GIS services to clients in 17 states and five countries. Judy is a registered professional engineer in 21 states and a LEED® Accredited Professional.

Judy graduated with a B.S. in Civil Engineering from Worcester Polytechnic Institute. Her work as a civil engineer has focused on the design, permitting, and management of site development and infrastructure-related projects. Much of her firm's work includes consulting for and designing the sustainable sites aspects of master plans and building projects. Judy is the Fellows Delegate on the SMPS National Board of Directors.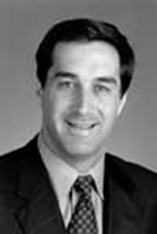 N. Scott Bates, Vice President
Tishman Construction Corporation of Massachusetts

As Vice President, Scott Bates manages the business development/marketing efforts for the New England region of Tishman Construction Corporation, one of the nation's leading construction managers and project management companies. Scott also acts as client liaison and follows through with the initial planning of construction projects. He has been instrumental in securing over $2.5 billion in projects for Tishman since 1997, including the $880 million Boston Convention & Exhibition Center, the new YMCA, Plymouth Rock Studios, and the Ames Hotel.

Scott received a B.A. in Economics from Colby College and an MBA from Babson College.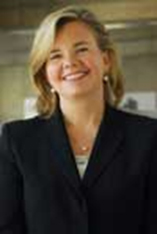 Heather Taylor, AIA, LEED® AP, Principal
Einhorn Yaffee Prescott (EYP)

Heather Taylor, AIA, LEED® AP, is a Principal of EYP. With nearly 20 years of experience as an architect, project executive, and project director, she is familiar with all project phases from programming to construction administration. Heather is experienced in the planning and programming of academic teaching facilities, including undergraduate science and research laboratories, libraries, and classrooms, as well as in campus master planning. A regular speaker at the Society for College and University Planning's regional and national conferences, she has also shared her business and leadership development acumen as a panelist at the annual Build Boston conference.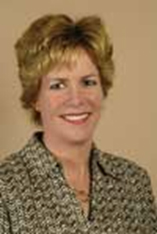 Susan Shelby, CPSM, Principal –  Rhino PR

Susan Shelby, CPSM, has over 14 years of experience in public relations, both in the high tech and the A/E/C industry. As Principal of Rhino Public Relations she helps clients develop successful PR programs closely aligned with their unique goals and objectives. She was named one of the "Top 10 PR Specialists" by Women's Business Boston two years in a row, and she received a 2009 SMPS Marketing Communications Award for her national Media Relations campaign for GEI Consultants.
Susan is a Past President of the Boston Chapter of SMPS and a member of NEWIRE, IFMA Boston, and Publicity Club of New England.
Eligible for 1.5 CPSM CEU's.

---
Participate in our donation drive benefitting Women In Distress
Your donations will change lives by providing the everyday essentials these families need to build their new, violence-free lives.  Look for the DONATE HOPE BOX to drop off your non-perishable food items, old cell phones, iPads and iPods.  For More information www.womenindistress.org.

DROP OFF LOCATIONS:

PALM BEACH COUNTY
Suffolk Construction
Attn: Rachel Elliot
One Harvard Circle, Suite 100
West Palm Beach, FL 33409

Johnson Levinson Ragan Davila Consulting Engineers (JLRD)
Atten: Beth Villafranca
1450 Centrepark Boulevard, Suite 350
West Palm Beach, FL 33401

PGAL
Attn: Juli Edwards
791 Park of Commerce Blvd., Suite 400
Boca Raton, Florida 33487
Phone: (561) 988-4002
Email: JEdwards@pgal.com

MIAMI-DADE COUNTY
TLC Engineering for Architecture
Attn: Vanessa Bermudez
5757 Blue Lagoon Dr # 400
Miami, FL 33126
Phone: (305) 266-6553
Email: vanessa.bermudez@tlc-eng.com

SUGGESTED ITEMS FOR DONATION:

Non-perishable food & drinks / pantry items
Smartphone/Cell Phone Collection
No-longer-used phones and tablets (from any provider)

Arts & Crafts / Back to School for Kids & Teens
Stickers, coloring books, crayons, notebooks, teen books, arts and craft kits, book bags, school supplies
Personal Hygiene items
Hair accessories
Clothes, shoes, undergarments for boys & girls

New / Gently Used Items
Bedding / Linens
Bath Supplies
Housewares
Cleaning Supplies
Laundry supplies
Baby items (Diapers in all sizes)
Formula & baby food
Baby wipes
Playpens
Clothing

Dress for Success
Professional clothing, shoes, accessories for men & women
Personal Hygiene items for men & women

Holiday Giving
Food items for a Thanksgiving meal
Food items for a Christmas meal

Toys & gifts
Mother's Day gifts, items, in-kind services
Father's Day gifts, items, in-kind services

In-Kind Donations of Professional Services
Legal Services/ Family Attorney
Automobile Mechanics
Landscapers
General Contractors
Interior Designers/Decorators
Hairstylist
---
Cancellation Policy: Cancellations may be made up to 48 hours in advance for a full refund. Pre-registered "no-shows" are responsible for the full cost of registration plus service charge and will be billed accordingly. If you wish to cancel your registration on-line, login using the receipt that was emailed to you after you registered. You will be prompted with instructions on how to cancel. alternatively, you may contact the Communications Director if you need further assistance. If you paid by credit card, you card will be credited. If you paid by check a refund will be mailed to you within 10 business days according to the terms of our cancellation policy.
Have questions about November 10, 11 OR 12: SMPS Brown Bag Lunchtime Learning Series - Highly Effective Business Development Habits for Project Managers?
Contact SMPS South Florida Chapter
Organizer
SMPS South Florida Chapter
SMPS is a community of marketing and business development professionals who work to build business relationships for their A/E/C companies. SMPS was created in 1973 by a small group of professional services firm leaders who recognized the need to sharpen skills, pool resources, and work together to build their businesses.
For questions regarding event
or to sponsor an event
Please contact:
Jesse Lockwood
(305) 777-9515
jesse.lockwood@perkinswill.com
Mailing Address:
SMPS South Florida
4110 Dakota Place
Riviera Beach, FL 33418
561-863-2258
Email: SMPS South Florida
November 10, 11 OR 12: SMPS Brown Bag Lunchtime Learning Series - Highly Effective Business Development Habits for Project Managers