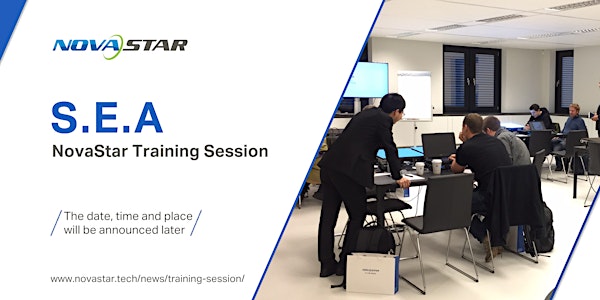 NovaStar Online Launch Event - Creativity Unleashed
NovaStar training session - S.E.A
About this event
The date, time and place will be announced later.
Purpose:
Let all attendees know the features and applications of NovaStar's products, as well as how to ensure LED displays provide work well in the perfect condition. To choose the correct products for different businesses or projects, to troubleshoot the protiential problems.
Content:
1. Innovative features and applications of NovaStar's 2K&4K All-in-One Controllers.
2. how to design the pre-purchase solution, how to manage on-site, and how to troubleshoot the potential problems.
3. Stage control solution
(4K/8K Screen solution training for ultra-large displays.)
4. Remote management solution
(A secure and efficient independent cloud management solution for advertisement screens, chain stores, fixed installations, digital signage, pole screens etc.)
5. NovaStar software training
(NovaLCT & SmartLCT, including screen configuration, brightness, pre-store image,quick adjustment for brighter and darker lines, smart-setting, software operation, firmware update)
6. Hands-on practice
7. Q&A time
FAQs
What else do you want to know in this training?
We invite you to send us an email at s.e.a@novastar.tech with your answer.