Novartis Mobile Health Challenge
When and where
Location
Spur Building 654 Mission Street San Francisco, CA 94105
Refund Policy
Contact the organizer to request a refund.
Description
Want To Put Your Coding Brilliance To Good Use?
Novartis Pharmaceuticals Corporation (a Fortune 500 company) is bringing together leading startups and developers to create mobile health solutions to impact the lives of caregivers and their loved ones.
When: October 25-27, 2013
Where: Spur Building
San Francisco, CA
Transportation: Parking/Transportation:
Click Here

Sharing:
This is a social event and we are counting on attendees sharing news of this event and their registration.Feel free to share this page using hashtag "#NovartismHealth"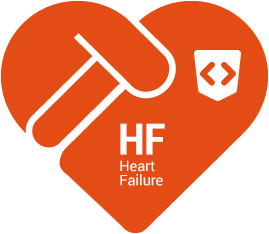 The
Challenge
Create a mobile solution that helps caregivers of loved ones affected by Heart Failure regain control over their lives and provide more effective daily care.
Heart Failure Overview:
Heart failure (HF) is not the literal failing of the heart, but rather its deterioration over time due to the inability to pump enough blood and oxygen to support other organs. Every 30 seconds, someone in the US is hospitalized for HF.
Heart failure typically affects people at an average age of 65 and impacts their lives in widespread ways, from managing their diet and exercise in entirely new ways to sticking to a strict medicine schedule. This often uproots the lives of patients, and that burden is often equally felt by the caregiver who is suddenly in an entirely new role with lots of responsibility and little idea where to start.
Caregivers are responsible for the care of a loved one who is afflicted by some form of chronic illness. Caregivers come in many forms - wives/husbands, sons/daughters as well as certain health care professionals.
What You Can Win
Companies and Developers
• Chance to work with Novartis and continue to build your prototype into a fully functional mobile solution.
• IP protection (see "IP Protection" section for details).
• Opportunity to win several cash prizes totaling $40,000.
Prize Structure
1st Prize: $15,000
2nd Prize: $10,000
3rd Prize: $5,000
4th Prize: $3,000
5th Prize: $2,000
Additional Prize: $5,000*
*Awarded to the team that demonstrates the best ability to turn their idea into a companion tool for doctor's use
How It Works
• Brands present their business challenge.

• Companies and developers create solutions over an intense weekend.

• On Sunday, an all-star judging panel will score the top 3 mobile solutions and the winners will be announced.
• Judges
Novartis - US CIO
Novartis - US Mobile Strategy Director
Novartis - US Critical Care Medical Unit Head
Novartis - US Commercial Support Organization Head
Novartis - US Patient Services Director
VC - Malay Gandhi, RockHealth
VC - Juan-Pablo Mas, Lightstone Ventures
Tech - Ryan Ausanka-Crues, Palomino Labs
Media/Press - Matthew Holt, Health 2.0
Judging Criteria
Scores are collected on a scale from 1-10 for each chosen category. Some categories can be weighted heavier than others or can have a scale from 1-5.
• How well did the team address the caregiver's problem?
• How well did the team address the patient's problem?
• How innovative was the team's idea?
• How well did the team demonstrate their idea?
- Ability to clearly present their idea
- Quality of userflow and wires/designs
- Quality of functional prototype
- Ability to present how the idea can be carried through to a Beta version
• How realistic is it to introduce the team's mobile solution to the market?
- How feasible is the mobile solution from a technical standpoint?
- How feasible is the mobile solution from a legal standpoint?
IP Protection
All companies and developers will have access to patient data, chosen Application Programming Interfaces, and possible mobile devices provided by Novartis for use during the event- list is TBD. You can build on existing products and projects and of course, own the resulting IP.
Companies and Developers
• Participants will retain ownership of any and all code created prior to or at The Challenge.
• Participants also retain the right to continue working on and using their Challenge ideas, and any and all codes or ideas created prior to the Event, provided that any Entry or any portion thereof used by Participant may not (i) make use of any brand of Novartis, or (ii) be used in the pharmaceutical industry after the Event concludes.
Brand and Sponsor Rights
Novartis will have access and use of all ideas generated and entries generated at the Challenge (whether or not an idea wins).
*Please see official rules for further details about IP protection.
Agenda
Friday - 10/25
Pre Challenge (must attend)

6:00 PM Reception - great food and drinks (meet Novartis team and fellow devs)

7:00 PM Presentations from Novartis and technical partners to kick off the event.
* This is an opportunity to form teams and meet Novartis executives to learn more about the challenge.
Saturday - 10/26
Challenge Begins
9:00 AM Registration, Coffee & Pastries
10:00 AM Welcome & Sponsor Intros
10:15 AM Team formation
10:45 AM Ready, Set, Code! (workshops)
12:00 PM Lunch (stretch)
1:00 PM Code
3:00 PM Snack
5:00 PM Dinner and Brand Check-ins (chat w/Novartis, i.e., are you on course?)
6:00 PM Code 9:00pm Go home (keep coding)
Sunday - 10/27
Challenge Continues, Concludes and Winners Chosen (the big day)
9:00 AM Coffee & Pastries (continue coding)
12:00 PM Lunch & (final stretches)
3:00 PM Submit App
3:15 PM Rehearse, Rehearse & Rehearse (get ready to demo)
4:00 PM Demos Commence
5:30 PM Dinner
6:15 PM Demos Continue
7:00 PM Judging and Prizes
A BrandCamp Sponsored by Novartis Pharmaceuticals Corporation
BrandCamp brings together brand marketers and creatives with Silicon Valley's world-class development community to collaborate on building new ways for businesses to engage with consumers to purchase products and services through mobile, social, commerce and location technologies. The goal of BrandCamp is to foster working relationships between brands, startups and developers to drive innovation across industries and markets. Part and parcel of that goal is protecting the intellectual property (IP) of developers and startups and is foundational to our mission. See more on competition rules within the event registration form.
Community & Tech Partners