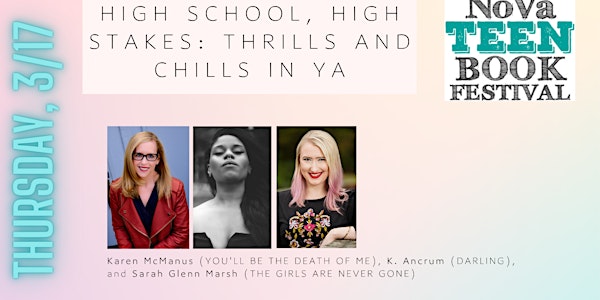 NoVa TEEN Book Festival 2022 @ 6pm ET each day
2022 NoVa TEEN Book Festival: Homecoming welcomes back alumni authors from past festivals for a week of virtual events celebrating YA books.
About this event
2022 NoVa TEEN Book Festival!
Join us March 14-18, 2022 at 6pm ET/ 3pm ET each day for a Virtual NoVa TEEN: Homecoming!
We're turning the clock back on NoVa TEEN and welcoming alumni authors from previous NoVa TEEN Book Festivals to help make our 2022 comeback year a wild success.
Get ready for a week-long Virtual celebration of Young Adult books, authors and more, March 14-18 2022.
We'll be streaming every day at 6pm ET with your favorite YA authors, bringing all the best parts of NoVa TEEN right to your screen.
Join us for a NoVa TEEN: Homecoming you won't want to miss!