Nov. 8 Joint Conference - ELS State Bar of MI and East & West AWMA Chapters

Wednesday, November 8, 2017 from 8:00 AM to 4:30 PM (EST)
Event Details
2017 Fall Environmental Conference: Jointly sponsored by the Environmental Law Section (State Bar of Michigan) and the East and West Michigan Chapters of the Air & Waste Management Association
This annual event brings together environmental professionals from industry, government, environmental services, and the legal community to network and learn the latest issues and developments in today's rapidly changing environmental field.
AGENDA:  
BREAKFAST & WELCOME: Rhiana Dornbos, NTH Consultants, Ltd.
MDEQ DIVISION DIRECTORS UPDATE

Lynn Fiedler, Director, Air Quality Division (AQD)
Kathy Shirey, Acting Director, Remediation and Redevelopment Division (RRD)
Jack Schinderle, Director, Waste Management & Radiological Protection Division (WMRPD)

MORNING BREAKOUT SESSIONS:

Air — Community Action to Promote Healthy Environments
Moderator: Steven Kohl, Warner Norcross & Judd LLP
Dr. Stuart Batterman, UM School of Public Health
Simone Sagovac, Southwest Detroit Community Benefits Coaltion

Waste — Vapor Intrusion and Implementation
Moderator: Emily Freeman, MDEQ
Abby Hendershott, MDEQ
Matthew Williams, MDEQ


LUNCHEON: Keynote Speaker: Howard Learner, Environmental Law and Policy Center: 10th Amendment States' Rights Environmentalism and Regulatory Uncertainty - What Really Happens When Some States and Polluting Industries Actually Get What They Asked For


AFTERNOON BREAKOUT SESSIONS:

Air — Hot Topics in Air Quality
Moderator: Lillian Woolley, FTCH
Steven Kohl, Warner Norcross & Judd LLP
Kurt Kissling, Pepper Hamilton LLP
Matthew Hall, Consumers Energy

Waste — Part 201 Cleanup Criteria Panel
Moderator: Emily Freeman, MDEQ
Troy Cumings, Warner Norcross & Judd LLP
Brad Venman, NTH Consultants, Ltd.



RESUME JOINTLY:

What Can We Agree On? Improving Environmental Quality with Existing Budgets and Innovative Strategies
Cynthia Giles, Director of Strategic Initiatives and Executive Fellow, Energy and Environment Lab, University of Chicago, Former Assistant Administrator for U.S. EPA Office of Enforcement and Compliance Assurance

Water Panel - Public Participation/Water Withdrawal
Moderator: Scott D. Hubbard, Warner Norcross & Judd LLP
Kathryn Buckner, Great Lakes Council of Industries
Nick Schroeck, Wayne State Environmental Panel
Teresa Seidel, Director, MDEQ Water Resources Division


RAFFLE FOLLOWED BY HAPPY HOUR - EagleMonk Pub and Brewery (map)
---
Sponsorship Opportunities:

Lunch Sponsor - $1,750 (1 available; can be shared jointly)

Breakfast Sponsor - $1,000 SOLD - Drug & Laboratory Disposal, Inc.




Afternoon Break Sponsor - $750 SOLD - NTH Consultants, Ltd.




Happy Hour Sponsor - $750 SOLD - Pepper Hamilton LLP 



Raffle Prize Sponsor - $500 SOLD - Fishbeck, Thompson, Carr & Huber, Inc.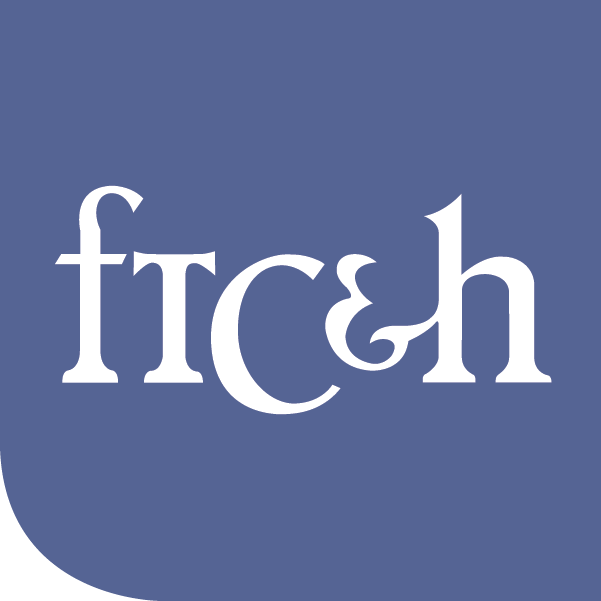 General Conference Sponsors - $500 (unlimited available)
Barr Engineering Co.
Rhoades McKee

Benefits include your organization's logo and active link on our website, acknowledgement on all pre-event publicity, prominent display of your organization's name at the conference, and complimentary exhibitor space*. If you select to sponsor the meals, break or happy hour, your organization will have exlusive signage for that portion of the event.

*Exhibiting space is limited! Reserve early using the checkbox provided during registration or by contacting Jill at jkwmawma@gmail.com or 616-540-3594.
2017 JOINT ENVIRONMENTAL CONFERENCE EXHIBITORS
Barr Engineering Co.
Drug & Laboratory Disposal, Inc.
ESC Lab Sciences
Fishbeck, Thompson, Carr & Huber, Inc.
---
FAQs  
If mailing a check, which address should be used? 
Please make checks payable to "WM-A&WMA" and mail to 1641 Thornapple River Dr. SE, Grand Rapids, MI 49546.
What is the refund policy?
Refund requests must be submitted by October 25.  After this date all registrations must be paid in full as we need to confirm meals and seating with the venue.  After this date you may send an alternate to the event without additional charge. To request a cancellation or to make a change, please send an email to the event planner at jkwmawma@gmail.com.
Save This Event
When & Where

Lansing Community College West Campus
5708 Cornerstone Dr.
Lansing Charter Township, MI 48917


Wednesday, November 8, 2017 from 8:00 AM to 4:30 PM (EST)
Add to my calendar
Organizer
West Michigan Chapter of the Air & Waste Management Association
The West Michigan Chapter of the Air & Waste Management Association (WM-AWMA) is the premier environmental professional organization in Western Michigan. Our events provide networking opportunities with the best environmental professionals in the area including regulators, members of industry, service providers, and others. Our events have provided members with direct access to Michigan Department of Environmental Quality leaders, learning opportunities on the latest news and new technology, field trips and educational opportunities, and a bit of fun mixed in! 
With a Young Professionals group that is steadily growing, WM-AWMA provides a means for young professionals to begin building their professional network and expand upon their understanding of the environmental industry and regulatory framework. 
Our membership also helps support scholarships and outreach activities with students interested in careers in the environmental industry. Recognizing the critical role emerging professionals play in the future of air pollution control, waste management and other environmental management fields, WM-AWMA has long prioritized efforts to develop the next generation of environmental professionals in industry, government agencies, and research, as well as those of educators, attorneys, and consultants within West Michigan. Over the past 20 years we have honored these future leaders by providing scholarships. Since 1994, WM-AWMA has contributed more than $120,000 to over 75 students. 
For more information on how to join WM-AWMA, please contact the chapter administrator, Jill Kamp, at jkwmawma@gmail.com.
Nov. 8 Joint Conference - ELS State Bar of MI and East & West AWMA Chapters