Nov 3, 2016 - 2017 SUPERLady HOUSTON Calendar Soirée
Description
Thursday, November 3, 2016 ... 7pm. Doors Open at 6:45pm
An evening of SHINE, celebrating some of HOUSTON'S finest SUPERLadies for how they serve and serve others well!
Join us along with Houston's leading business owners, decision makers and their family, friends and colleagues.
Our Soirée is our Signature Event where we celebrate ladies for serving others and serving them well! It's night to remember! Come Camera Ready and Stay Camera Ready!
Official Hashtag - Please use on all Soical Media Post, before, during and after - #SUPERLadySoiree17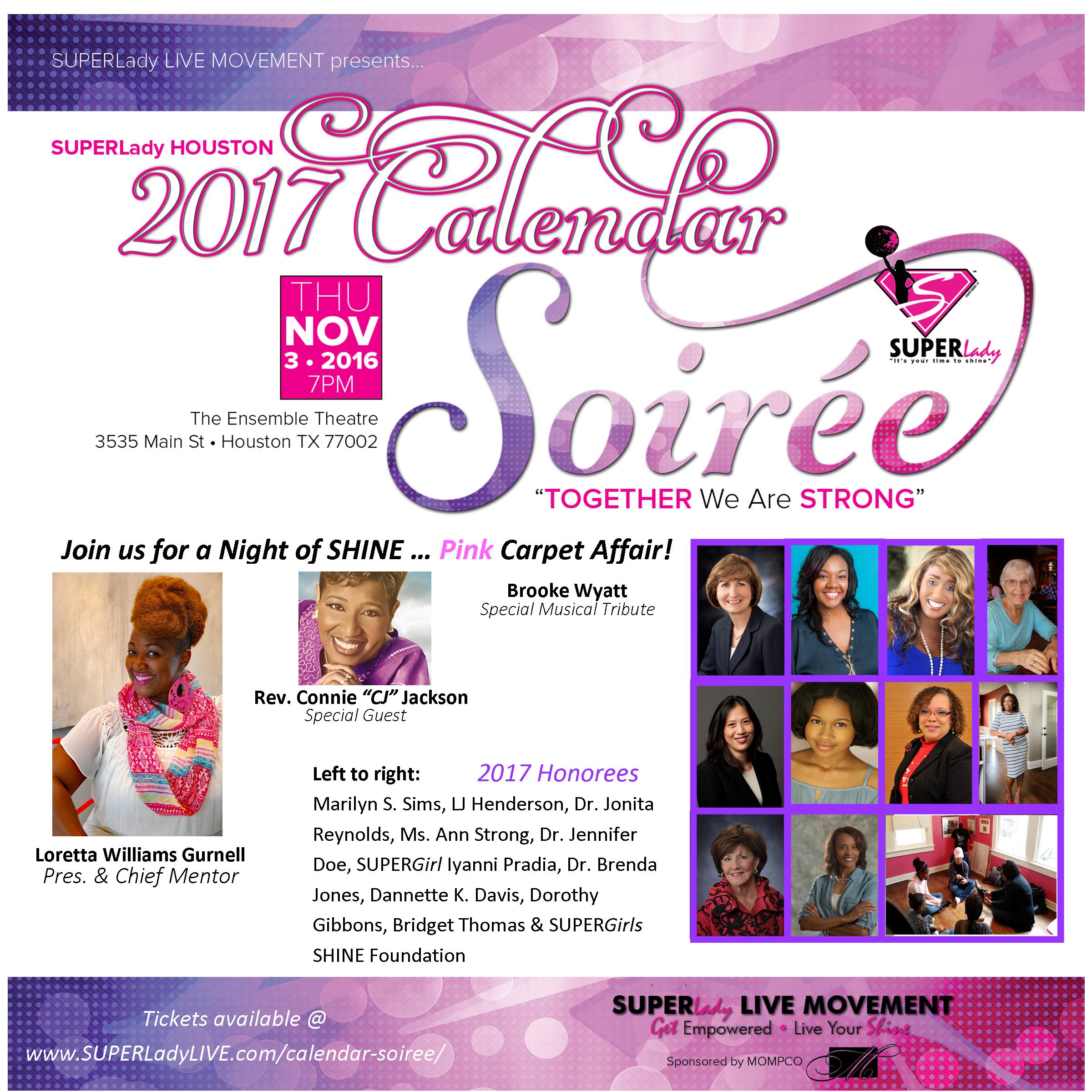 View Past Honorees and specific event details here