Description
Name: Business & Workforce Development Committee
Date: Nov 21, 2017
Time: 4:00 PM - 5:00 PM PDT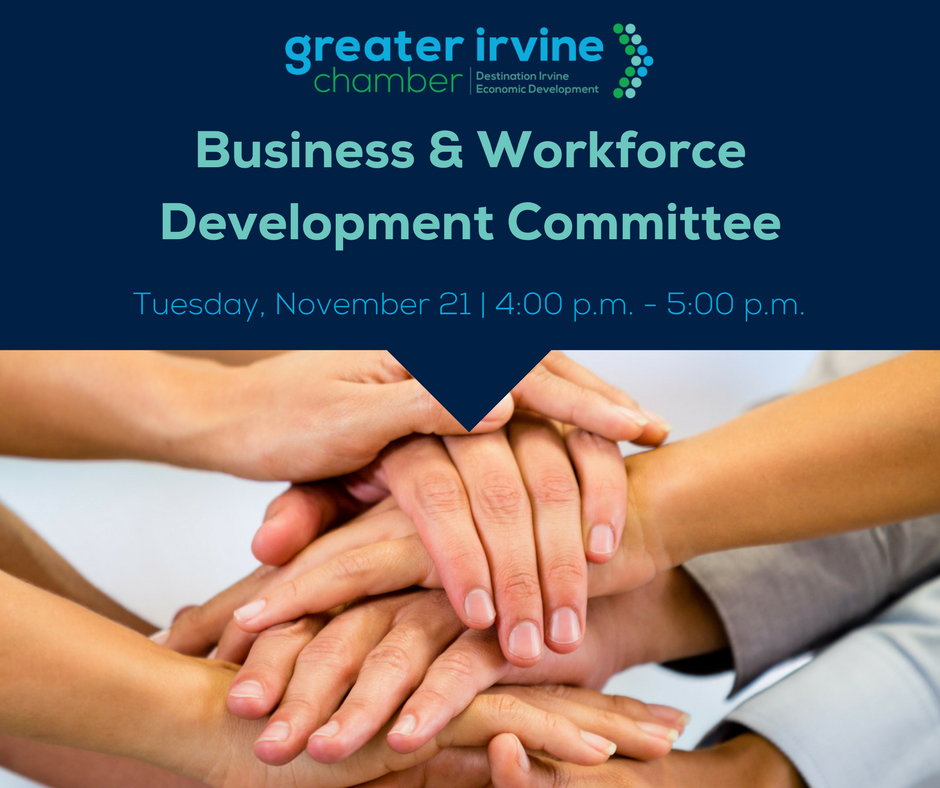 Event Description: Business & Workforce Development Committee
We need your experience and expertise to tackle some big items in November:

Job Discovery Day, Career Edge, Financial Forum!Business Outreach Rally evaluation and awards for Rally participants!

Next steps for making it easier for our businesses to find the workforce resources they need. We are exploring how best to collect and curate existing workforce development programs and tools and build out the Chamber's Economic Development website. We need your ideas, tools and online resources.

Knowledge Multiplier: Human Intuition Is the Future of Innovation and Entrepreneurship
https://www-entrepreneur-com.cdn.ampproject.org/c/s/www.entrepreneur.com/amphtml/295460
Questions: What does this mean for the future of jobs in Irvine/OC's biggest industry sectors – life science and technology?
What jobs will be directly impacted/influenced by this next wave of AI, AR and VR?
What jobs won't be impacted or influenced by this technology?