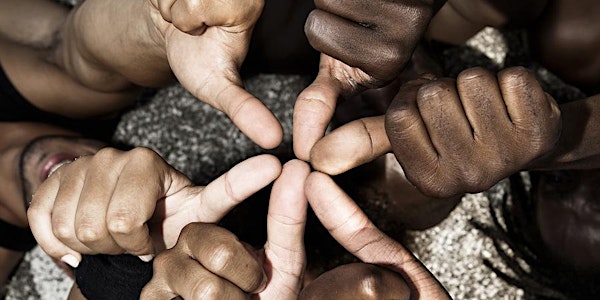 *Nov 20: Men of Color Daylong: Cultivating Tools for Gratitude, Transformation, & Liberation
When and where
Location
East Bay Meditation Center 285 17th Street Oakland, CA 94612
Refund Policy
Contact the organizer to request a refund.
Description
Part of our work as self-identified men of color is to unlearn and heal from the violence of systemic oppression. We come together to engage with self and community in ways that empower us to reclaim our inherent worth in a society that often invisibilizes and targets us. We gather in gratitude for what we have and who we are in a society that deludes us with messages of scarcity and denigration. We arrive to learn from one another the skillful means necessary to transform the habit-patterns that often limit us and perpetuate suffering. We converge to steep ourselves in compassionate practices that build pathways towards liberation and to remind ourselves: we are already free.
In our second annual daylong, we gather as self-identified men of color to explore our diverse experiences through the themes of Gratitude, Transformation, & Liberation. We come to awareness through guided meditation, mindful movement, experiential exercises and facilitated discussion. Navigating the world, we recognize we cannot do this work alone; therefore, we invite you to join us in sacred community as we collectively connect and cultivate a deeper understanding of what it means to be mindful men of color.
In order to protect the health of community members with environmental illness, please do not wear fragranced products (including "natural" fragrances) or clothes laundered in fragranced products to EBMC.
The East Bay Meditation Center continues the Buddhist tradition of depending on a Generosity-based "All-Dana" model to fund our Center. This means that EBMC does not have specific fees for events, but rather relies on the generosity of individuals to keep the Center operating.
We believe that our Generosity-based model is an essential component of attaining spiritual freedom, and allows the greatest accessibility to the Dharma for the greatest number of people.
All classes at the Center come with a financial cost. When registering, please consider donating to support the center. There is also an opportunity to give Dana at the event. Please note that no one will be turned away for lack of funds. If you would like to explore any EBMC volunteer positions, please send an email expressing your interest to admin@eastbaymeditation.org
EBMC TEACHERS ARE NOT PAID BY THE CENTER. They offer their teaching on a Dana basis and you can offer Dana to them at the class.