Nov 18: The War of the Gods in Addiction: C.G. Jung, Alcoholics Anonymous and Archetypal Evil with David E. Schoen, M.S. SW., LCSW, Jungian Analyst

Friday, November 18, 2011 at 6:30 PM

-

Saturday, November 19, 2011 at 4:30 PM (EST)
Event Details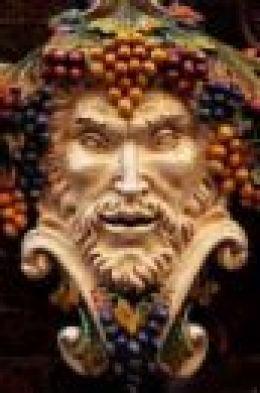 November 18 – 19, 2011
Friday Lecture 7:30 – 9:30pm,
Sign-in, Reception & Book Signing: 6:30 – 7:30pm
Saturday Workshop 9:30 am – 4:30 pm;
Sign-in & Coffee: 9:00 am; (Lunch included)
The Riverside Hotel, Ft. Lauderdale
CJSSF PRESENTS A SPECIAL EVENT
THE WAR of the GODS in ADDICTION: C. G. JUNG, ALCOHOLICS ANONYMOUS, and ARCHETYPAL EVIL
David E. Schoen, M.S. SW., LCSW, Jungian Analyst
This evening lecture and daylong workshop will explore the correspondence between Bill W., one of the founders of Alcoholics Anonymous, and Carl Jung. Based on David Schoen's highly and critically acclaimed book, The War of the Gods in Addiction: C.G. Jung, Alcoholics Anonymous, and Archetypal Evil, this workshop will suggest an original, groundbreaking, psychodynamic view of addiction that explains both the creation and successful treatment of alcoholism and other addictions through the dual lenses of A.A. and Jungian psychology.
The development of a typical addiction process will be described, along with the necessary ingredients for a true addiction. Mr. Schoen suggests that addiction is not just a tendency to overindulge in alcohol, drugs, sex, or fudge, and it is not just a lack of will power, motivation, self-discipline, initiative, education or information. It is not merely moral or spiritual character weakness or the inability to resist temptation. Rather, it is about death, about the total and potentially lethal taking over of health ego functioning by the powers of resentment, fear, anxiety, guilt, shame, inflation, deflations, and other destructive obstacles to our health and wholeness. Mr. Schoen will explain the development of addictions in terms of the Ego/Persona identification with the "False Self," the development of the personal Shadow, the introduction of the potentially addictive behavior, and the creation of the Addiction-Shadow-Complex.
Using insights from Jungian and phenomenological psychology, Mr. Schoen will explore the nature of Archetypal Evil and Shadow. While analytical psychology emphasizes the "why" of addictions, 12-step programs emphasize the "how" of addiction recovery. Moreover, he will demonstrate that 12-step programs work because they intuitively and experientially incorporate analytical dynamics. He will delineate in detail each of the 12 steps of recovery programs in terms of psychodynamic theories of recovery. In this discussion he will emphasize the neutralization of Archetypal Shadow and Evil that are aspects of all true addictions. He will examine how 12-step programs dovetail with Jung's description of the individuation process.
Clinical and theoretical formulations of the unintegratable aspects of the psyche as well as modern and ancient myths and fairy tales will be used to illustrate these concepts. The significance of using dreams for diagnosis, prognosis, and treatment addictions will be explained, including the use of Feels Great, Feels Awful, and Somewhere-in-Between dream reactions. Mr. Schoen's insights bridge the longstanding gap between the mental health community that focuses on factors contributing to the creation of addictions, and 12-step recovering communities that emphasize effective recovery strategies. His workshop will clarify the rationale for a spiritual path in recovery.
Learning Objectives: Following the completion of this program, participants will be able to:
Deepen their understanding of the significance of Jung's psychodynamic contributions, especially the concept of Archetypal Evil, to the founding of addiction recovery programs;

Define the concepts of Archetypal Shadow/Evil;

Clarify the relation of Archetypal Shadow/Evil to the development of addictions;

Demonstrate familiarity with the five analytic stages of addiction development in one's own life and/or in the lives of clients;

Identify the connections between the five analytic stages of addiction development and the 12-step recovery communities' perspective on addiction development;

Demonstrate a broader understanding of the ways in which analytic treatment concepts underlie effective 12-step resolution programs in one's own life and/or in the lives of clients.

Deepen their understanding to the use of dream analysis in the diagnosis and treatment of addictions in one's own life and/or in the life of one's clients; and

Describe the rationale for a spiritual path in addiction in one's own life and/or in the life of one's clients.
David E. Schoen, M.S.SW., LCSW, is a Jungian analyst who practices near New Orleans. He is presently senior analyst in the Inter-Regional Society of Jungian Analysts. He received his Masters in Social Work from the University of Texas. He has an extensive background as an alcoholism and chemical dependency counselor dealing with all forms of addiction. He lectures and teaches nationally, and has published several articles for journals in the United States and abroad. His books include Divine Tempest: The Hurricane as a Psychic Phenomenon (1998), and The War of the Gods in Addiction: C. G. Jung, Alcoholics Anonymous, and Archetypal Evil (2009). He is also a Louisiana poet.
Register above or mail this form (save PayPal fee) with your check made payable to CJSSF to: Patrick Parham, Treasurer, P.O. Box 669, Hallandale, FL 33008
For more information, visit our website: www.JungCenterSouthFlorida.org; OR Callour Message Phone: 954-525-4682 and someone will return your call.
Directions to The Riverside Hotel, 620 E. Las Olas Blvd., Ft. Lauderdale, FL 33301:  Take I-95 to Broward Blvd. Exit, take Broward Blvd. East past Federal Highway for a half block to SE 8th Avenue, turn right and go past Las Olas Blvd, then right on SE 4th Street to back entrance of The Riverside where valet parking is $8 for the day.  The Riverside usually puts us on the 8th Floor in the Tower.
Note: A limited number of rooms are reserved for CJSSF guests at The Riverside @$139 or $149 per room per night. Call The Riverside at 954-467-0671 and mention Jung Center of South Florida for discount.
When & Where

The Riverside Hotel
620 East Las Olas Blvd.
Fort Lauderdale, FL 33301


Friday, November 18, 2011 at 6:30 PM

-

Saturday, November 19, 2011 at 4:30 PM (EST)
Add to my calendar
Organizer
Center for Jungian Studies of South Florida
The Center for Jungian Studies of South Florida, Inc. is a non-profit educational association that serves licensed mental health professionals and the greater community by fostering the study of the psychology of Carl G. Jung. The Center presents educational services including lectures, seminars, discussions and workshops to address the psychological, social and spiritual issues of our time while providing a forum for personal reflection and development. For more information: Call the Center's Message Phone:954-525-4682 http://www.jungcentersouthflorida.org
Nov 18: The War of the Gods in Addiction: C.G. Jung, Alcoholics Anonymous and Archetypal Evil with David E. Schoen, M.S. SW., LCSW, Jungian Analyst