Nov 17 | LUNCH | Working in Male Dominated Arenas an empowering perspective
Description
NETWORKING TO MAKE BUSINESS HAPPEN
We are business women supporting business women no matter your role, profession or industry. We develop strong business friendships and help each other on purpose. We are a sisterhood of business friends!
A Networking Experience!
MEET more people

NETWORK in a meaningful and productive way

MASTER your networking, sales & success skills

DEVELOP better business relationships

MANAGE your life well
TOPIC: Working in Male Dominated Arenas, an empowering perspective
In almost fifty years of working with men, I cannot remember an instance where I felt at a disadvantage because I was a woman. I know what you might be thinking that perhaps I haven't worked in the real world. Well I have been all over the world and experienced all kinds of situations. There is a whole list of differences. We think they should think the way we do and visa-versa. If you are working in a predominately "male" world, join us to learn an empowering perspective.
We'll explore how men
think differently

"win" differently

look at challenges differently
SPEAKER: Patricia J. Munson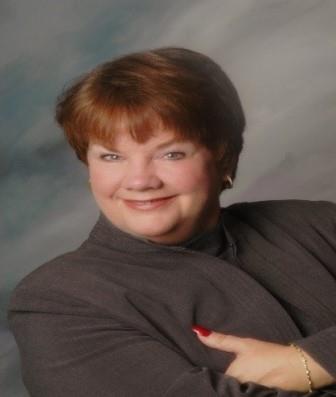 Patricia Munson is a woman for all seasons. She is an International speaker and published writer. Born and raised in San Jose, California; she and her twin are the 32nd set of twins in their family. She has raised 6 children; has 13 grandchildren and at last count 6 greats and counting.
She is a published author and will publish a book on relationships later this year. She has lost count of the number of articles published of her work or the number of speeches and lectures she has given over the last 32 years. From groups of 5 to 2,500.
She lives what she loves, and loves what she lives and wants to "go" all used up!
AGENDA • (subject to change)
10:30 - 11:00 am: Registration
11:00 am - 1:30 pm: Lunch & program
HOW MUCH •
$45 | $35 Business Women of Silicon Valley members | $55 day of & at the door
FOR MORE INFO, CONTACT •
Kristy Rogers | 408-288-8484