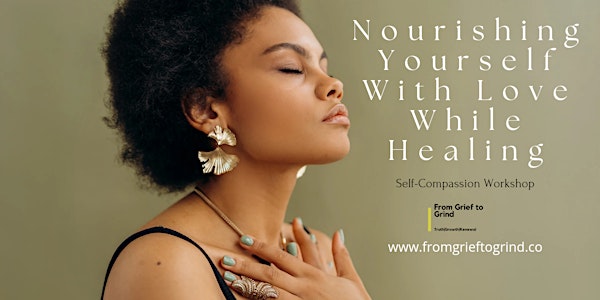 Nourishing Yourself With Love While Healing
Self-Compassion is pivotal during our healing journey.
About this event
We are so compassionate with others yet we forget about ourselves.
Who can relate?✋🏽
Self-Compassion is all about how we meet ourselves while healing.
The truth is as we face losses and sometimes they come back to back how can we do that when we are hurting?
Learning to change your INNER NARRATIVE is a heavy load on your soul however there are some ways you can navigate your way to compassion.
❤During this intimate workshop you will discover the benefits of self-compassion, tools, and strategies to increase self-compassion.
🙌 You will learn more about healing affirmations, self-soothing techniques, mediation, and mindfulness journaling. One thing holds true releasing our thoughts and pain will open up the door to compassion even more.
👉Although your life has been transformed and everything is different now. Discovering self-compassion can help you navigate through your grief. That doesn't mean you won't have days worse than yesterday it means that you will see how so many feelings can coincide during your new journey and how loving yourself is an important element as you heal.
This will be an intimate setting.
Spots are limited.
You can register here www.fromgrieftogrind.co
Feel free to tag a friend.