About this Event
YOU ARE INVITED TO AN EMPOWERING GATHERING OF INSPIRING WOMEN IN THE SACRED LANDS OF MAMA AFRICA: MOROCCO. THIS WILL BE A POWERFUL WEEK FILLED WITH STRONG AND GENTLE MOMENTS WHICH WILL ALLOW EACH PARTICIPANT TO TRULY DIVE INTO THE TRUE ESSENCE OF HONOURING THE BOND THAT IS WOMANHOOD.
Thank you for showing up sister.
Women have been gathering together in Circles and Ceremonies since the beginning of time - to support one another, share their stories and their wisdom. Join Patricia and Aiste for a juicy week of sisterhood - in connection with each other and with nature!
Acceptance, healing, nourishment and self love through ceremonies and circles is what rewrites the stories of our future generations.
We will use a combination of yoga practices, meditation, discussion circles, indulging the senses in the medicinal fruits of life such as cacao, flowers, plant medicine, crystals, mandalas & goddess movement. Combining these beautifully crafted activities will serve as tools to reawaken our natural womanhood of manifestation, expression, and a freedom. This is the place to celebrate the worth and beauty that the Universe has gifted us with.
Join us at the exquisite Tamazirt by Amayour villa in the always sunny Morocco!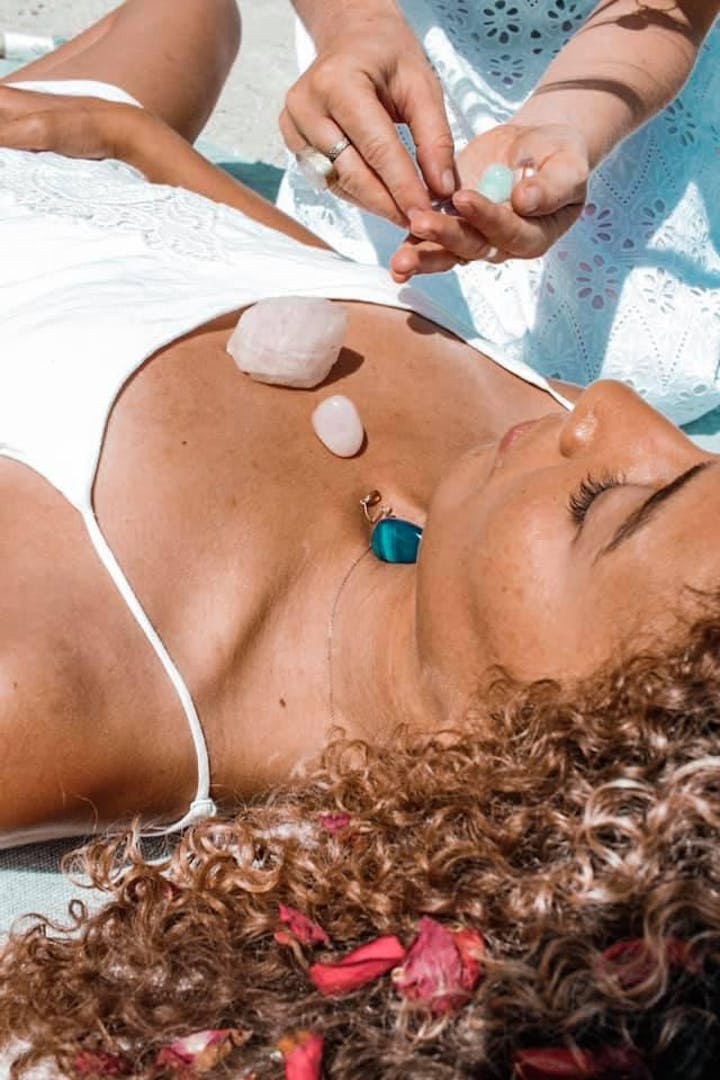 OFFERINGS:
• Daily vinyasa or yin yoga classes
• Feminine Yoga to learn to cultivate, channel and transmute sacral & solar plexus energy
• Daily journaling/ writing activities to help dig deep into your inner world and facilitate self-expression
• Ecstatic dance to empower your inner Goddess to move freely as she pleases
• Cacao Ceremony with chants to open our sacral, throat and heart centres & connect to the crown connection
• Feminine Archetypal Teachings
• Conscious Menstruation Teachings
• Red Tent / Full Moon Ritual
• Through Opening practises to speak your truth
• Guided breath work to cleanse and rejuvenate our cells
• Intimate sharing circles and discussions to bond, learn and heal
• Visit to Hammam (bath house) to cleanse fizical and spiritual bodies
• Cultural Excursions
• Optional trip to Paradise Valley to connect with Mother Earth
• Optional Womanhood Celebration photography.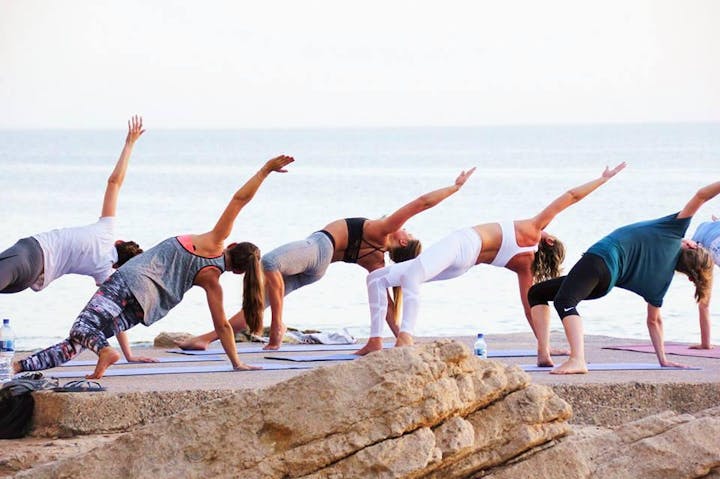 WHAT TO EXPECT:
~ Opening Cacao Evening + 5 Days of Practices and Rituals
~ Practical Tools and Teachings to connect to the Feminine Archetype
~ Special Red Tent Ritual Evening
~ Natural Beauty & Healing Practices
~ Sharing Circle of Sisters
~ Beautiful Retreat Villa, in Tamazirt (40 min from Agadir)
~ Time to Relax and Recharge in between beautiful Atlas Mountains by our private pool & hikes in nature
~ Holistic Vegetarian & Gluten-free Meals
~ Agadir Airport pick up and drop of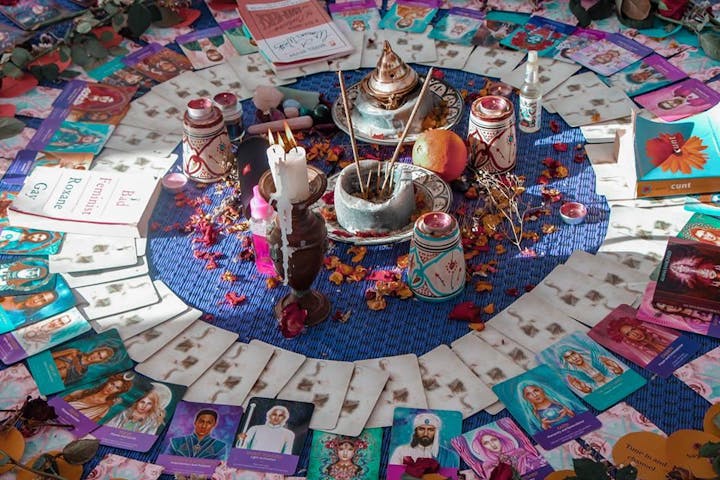 WHERE THE MAGIC HAPPENS
We are inviting you to visit us in Mother Africa – Morocco. This magical retreat space is hidden away from Agadir and located in a traditional Moroccan Berber village of Tamazirt overlooking the majestic Atlas Mountains and Atlantic Ocean. Here you will find our villa that provides a wonderful environment for your yoga practice and connects you to the wild and untouched nature.
Tamazirt by Amayour villa offers unforgettable holidays with five comfortable rooms, a swimming pool, cooling garden area and a big Yoga Shala on the rooftop.
Each day you will enjoy three vegan meals consciously crafted by our private chefs. All our ingredients are sustainably and organically sourced from the farm or nearby locally owned. This will not be a diet. It will be the beginning of your journey towards a healthier, stronger, and happier you!
The centre is 60-minutes drive from the Agadir airport. We can help organise your transportation to and from the airport.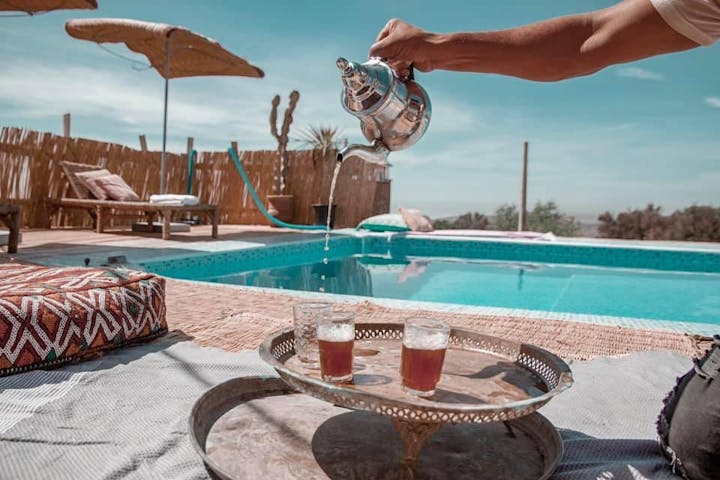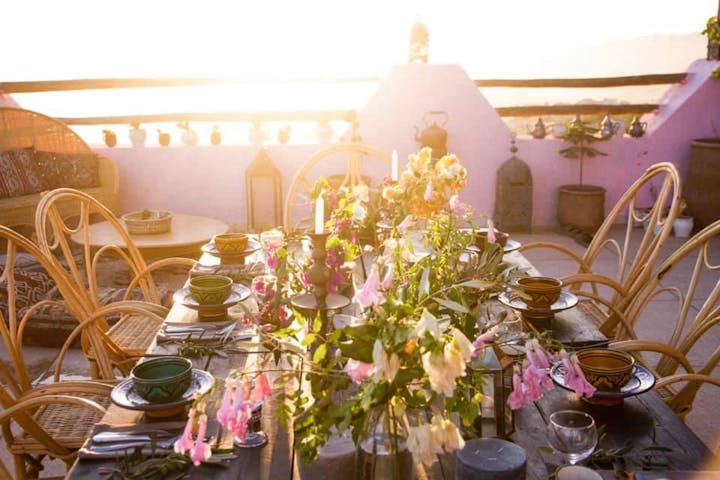 INCLUDED IN YOUR STAY:
• Seven nights accommodation in a beautiful Moroccan Villa
• Three organic, vegan meal
• Unlimited water and tea
• Private or Shared accommodation (your choice)
• Hammam, Scrub, Massage
• Organised transportation to and from Agadir Airport
• A completely immersive, transformational intensive experience
• All ceremonies + rituals
~~~~~~~~~~~~~~~~~~~~~~~~~~~~~~
NOT INCLUDED:
• Flights
• Insurance
• Transportation to/ from other airports than Agadir
~~~~~~~~~~~~~~~~~~~~~~~~~~~~~~
ENERGY EXCHANGE:
€ 790 per person shared space (6 beds dorm room)
€ 890 per person shared space (3 beds dorm room)
€ 1290 per person private space.
If you are comfortable sharing a Queen sized bed with a friend that is attending with you, you can share a private suite for only €1600 for both of you!
Deposit to reserve a either spot: €300
Very Early Bird Discount €100 off the price (Valid until 1st of July)
Early Bird Discount €70 off the price (Valid until 1st of September)
These investments in yourself include: accommodation, all your meals, tours, morning yoga and meditations, Conscious Menstruation Workshop, Retreat Ceremonies \ Offerings & transportation to and from the airport. It also includes extra excursions to the beautiful beaches in Taghazout as well as the shops if you'd like to see more during free times in schedule.
Everything is taken care for you once you are here in Morocco.
(Payment plans available if needed)
The retreat hosts and travel managers Aiste Anandi and Patricia Rodriguez are at your disposal if you need assistance finding deals on flights. They are both travelers and some may even say miracle workers when it comes to finding good deals!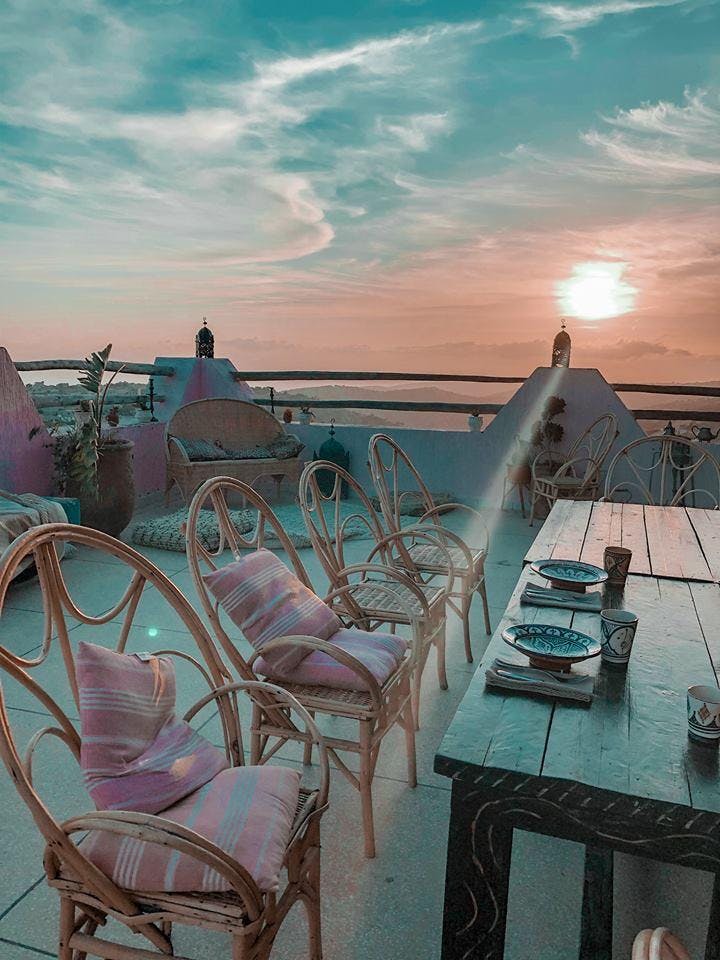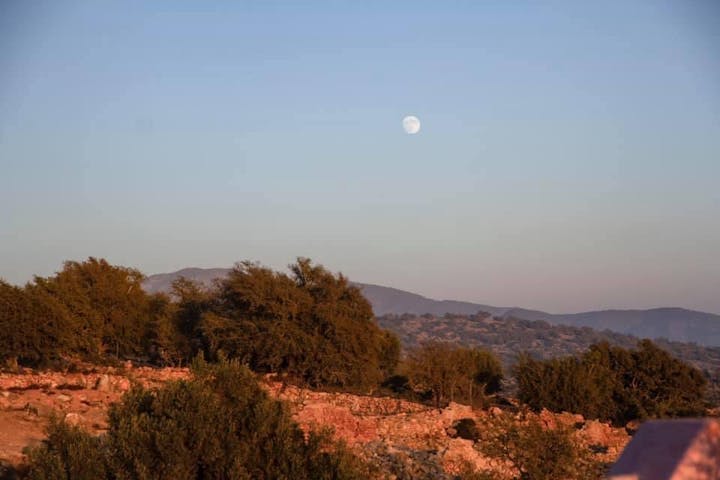 MEET THE FACILITATORS
ABOUT PATRICIA RODRIGUEZ
A lover of Mother Earth, full-time traveling, and profound connections, Patricia brings a balance of strength and flexibility to all her classes. Her main goal is to use all the tools she has collected along the way to help her students reach this balance in their physical body but more importantly, in their minds. Yoga is more than asanas to her; it is a way of life. There is no shortage of energy, support, or love in her classes. She is very aware of her students' capacities and needs and she will be sure to guide you to all the places you didn't know you could go to.
ABOUT AISTE ANANDI
Deeply passionate about life, love, health and conscious evolution, Aiste merges the Yogic, Ayurvedic, Tantric and Shamanic paths with lots of devotion. Trained in numerous healing and therapy modalities she is the most interested in Women Wellness Therapy. Aiste facilitates women's only retreats and trainings worldwide for women who are ready to evolve into their fullest potential, true life force & ecstatic embodiment. Her intention with all the circles and retreats is to share knowledge with clarity, generosity and respect and help them to grow and bloom.
~~~~~~~~~~~~~~~~~~~~~~~~~~~~~~
IT'S YOUR TURN, SISTER.
GATHER WITH US IN MOTHER AFRICA
November 2– 9, 2019 – ENROLMENT NOW OPEN!
More about the event: http://www.aisteanandi.com/retreats and http://mypretendlife.com or info.mypretendlife@gmail.com