Nourish Colorado partners with MENV students to host critical food systems conversations with local guests engaging in these issues and YOU!
About this event
Nourish Colorado is partnering with CU Boulder Masters of the Environment (MENV) graduate students specializing in sustainable food systems to facilitate pressing food systems discussions around Land Access and Ownership on Tuesday, October 12, 2021 from 9-10am MST. We will (virtually) bring in a few special local guests who work on and have lived experience in these important issues to engage in conversations and share resources with you.
This compelling group of discussion leaders will lead breakout sessions to talk and workshop with you around land access issues and the effects on nutrition security. Hear from growers as they share stories and experiences in challenges of finding affordable land and exclusions from ownership for growing, successes of how they were supported in ownership, and how they are finding creative ways to navigate challenges. Learn about the policy efforts happening around land access and how you can advocate and support. All moderated by the talented and passionate MENV graduate students. Resources and materials provided in advance or during event. Zoom information and details will be emailed as the event gets closer.
Check out our speakers, topics, and agenda below!
Agenda
Welcome, framing, and grounding: 10 min
Breakout #1: Choose your first conversation! 12 min
Breakout #2: Choose your second conversation! 12 min
Breakout #3: Choose your third conversation! 12 min
Closing and poll with sharing of resources and actions: 10 min
Land Access and Ownership Discussion Leaders

Erin Foster West
Western Campaigns Director, National Young Farmers Coalition (NYFC)
Topic: NYFC policy efforts around land access issues, how they relate to nutrition security, and how to advocate and support!
Erin serves as the Western Campaigns Director for the National Young Farmers Coalition where she works with young and beginning producers across the Intermountain West to advocate for policy change to support the next generation of agriculture. She joined Young Farmers in DC where she served as Western Conservation Policy Associate and Federal Policy Director. Before starting at Young Farmers, Erin worked for the US Department of Agriculture on conservation programs and supported USDA's beginning farmer team. She has also worked for hunger relief organizations, outdoor education, and coordinated a Farm to School program. Erin holds a M.S. in agriculture policy from Tufts University and a B.A. from Macalester College.

Please check back for full bio!

Katie Huszcza
Farmer Assistance Program Manager, GoFarm
Topic: The Jeffco Land Project and work in matching farmers with available land.
Katie began a career in agriculture after graduating with a BS in Biology in 2011. She was in pursuit of a career that would positively impact the environment and her community while working towards a more just and equitable food system. Since then, Katie has worked on a diverse set of farms including a rural farm in Virginia that was also a living community for adults with developmental disabilities, a dairy and vegetable farm in Ecuador, and a farm in the mountains of Colorado. She then landed back in her hometown of Denver where she has worked as a farm manager for several years in the urban and semi-urban setting. Outside of GoFarm, Katie owns and operates a small cut flower farm, FloraBee Flowers, with her partner and also makes sure to set aside time for hiking and reading.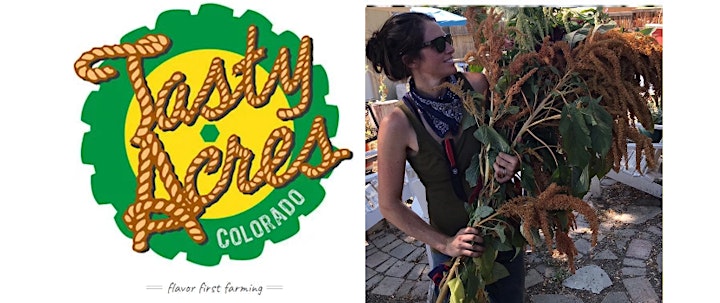 Topic: Grower stories of successes and challenges experienced in land access and ownership.
Jamie Wickler has been farming for 10 years at her farmstead in Lakewood. She spent 6 years at Denver Botanic Gardens where she farmed for their 250-member CSA and created a program for training military veterans to learn to farm. She continues to mentor beginning farmers and is grateful to have her family involved with farming as well.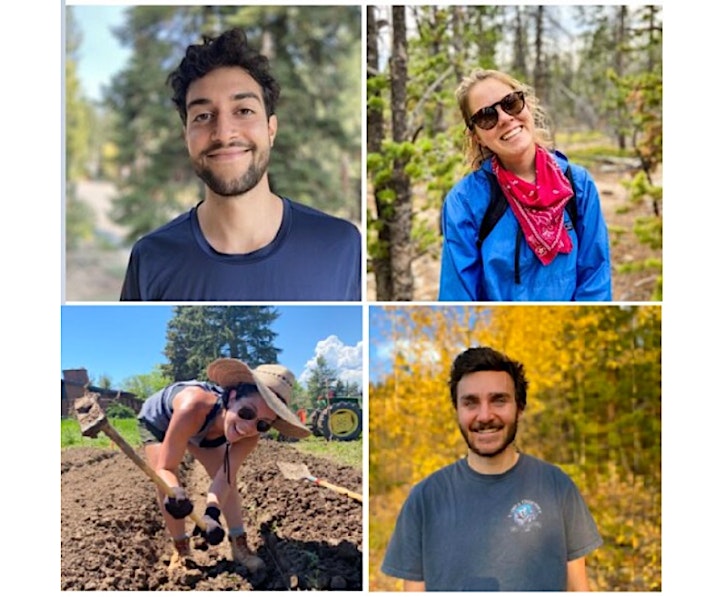 Organizer of Nourish Colorado and MENV Land Access Conversations *Virtual*