The target audience is individuals who want pursue opportunities in media
About this event
The Emmy Award winning Noube Productions in collaboration with the Brockton Area NAACP and Bridgewater State University is hosting its second annual Media Expo this fall
This program will consist of a panel presentation hosted by four industryprofessionals within various fields of media. In addition, local public access stations will be present to offer internship and job shadow opportunities.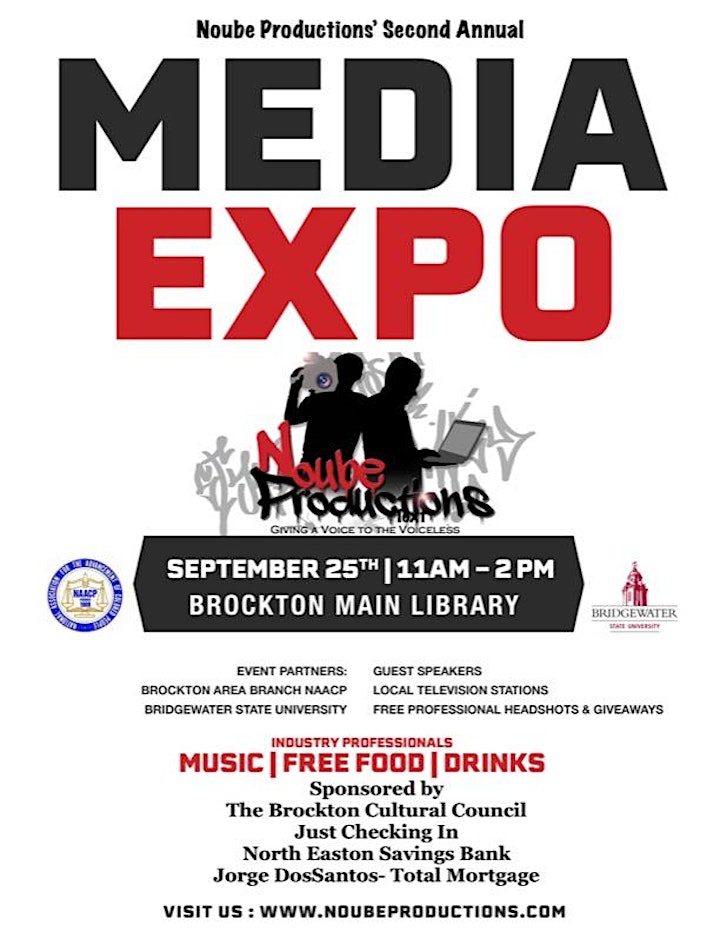 Organizer of Noube Productions' 2nd Annual Media Expo
The Emmy-Nominated Noube Productions is one of the fastest growing production companies in New England, the focus of Noube Productions are documentaries that address social issues. Noube Productions has produced three consecutive award winning documentaries gaining national attention. Previous doc- umentaries have received first place honors from the Urban Suburban Film Festival in Philadelphia, Action on Film Festival in California, and Roxbury Film Festival in Boston. Past documentaries shed light on con- troversial issues such as fatherhood, drug addiction, and guns.