| | |
| --- | --- |
| Notions of Time: December 3 & 4, 2010 | |
Event Details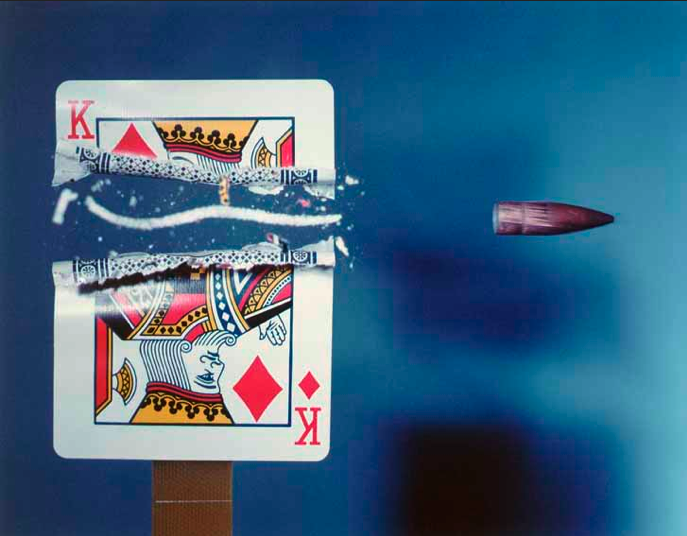 Photographic Images by Harold Edgerton, © MIT 2010 Courtesy MIT Museums
Friday, December 3

6:00 PM
Quartet For The End Of Time :   Composed by Olivier Messiaen and first performed with fellow POW's in a German  camp in 1941.   Presented here at the Complex by the 'Chatter' Chamber Ensemble musicians.

8:00 PM
Koyaanisqatsi,  an original visual notion of time produced and directed by Santa Fean Godfrey Reggio with music by Phillip Glass will follow the quartet performance.
Saturday, December 4

1:00 PM
Ten Minute Talks: Notions of Time  by original thinkers from the Native American, scientific, philosophic, artistic, Jungian, religious, and creative communities. 
5:30 PM
Performance by ensembles of the Contemporary Music Program at the Santa Fe University of Art and Design:  Javanese Gamelan, Faculty, Percussion
7:30 PM
Koyaanisqatsi, second showing
Organizer
Santa Fe Complex is located in the 2nd Street Studios.
From St. Francis, take San Mateo Street West.   At the railroad tracks the street is renamed 2nd street.  Turn into the 2nd Street Studios at Back Road Pizza. 
From Cerrillos, turn on 2nd Street.  Take the 2nd left after the Lena/Hopewell Street traffic light.
The Santa Fe Complex is in the building on the right that has a ramp.  For more information, call 505/216.7562.