Description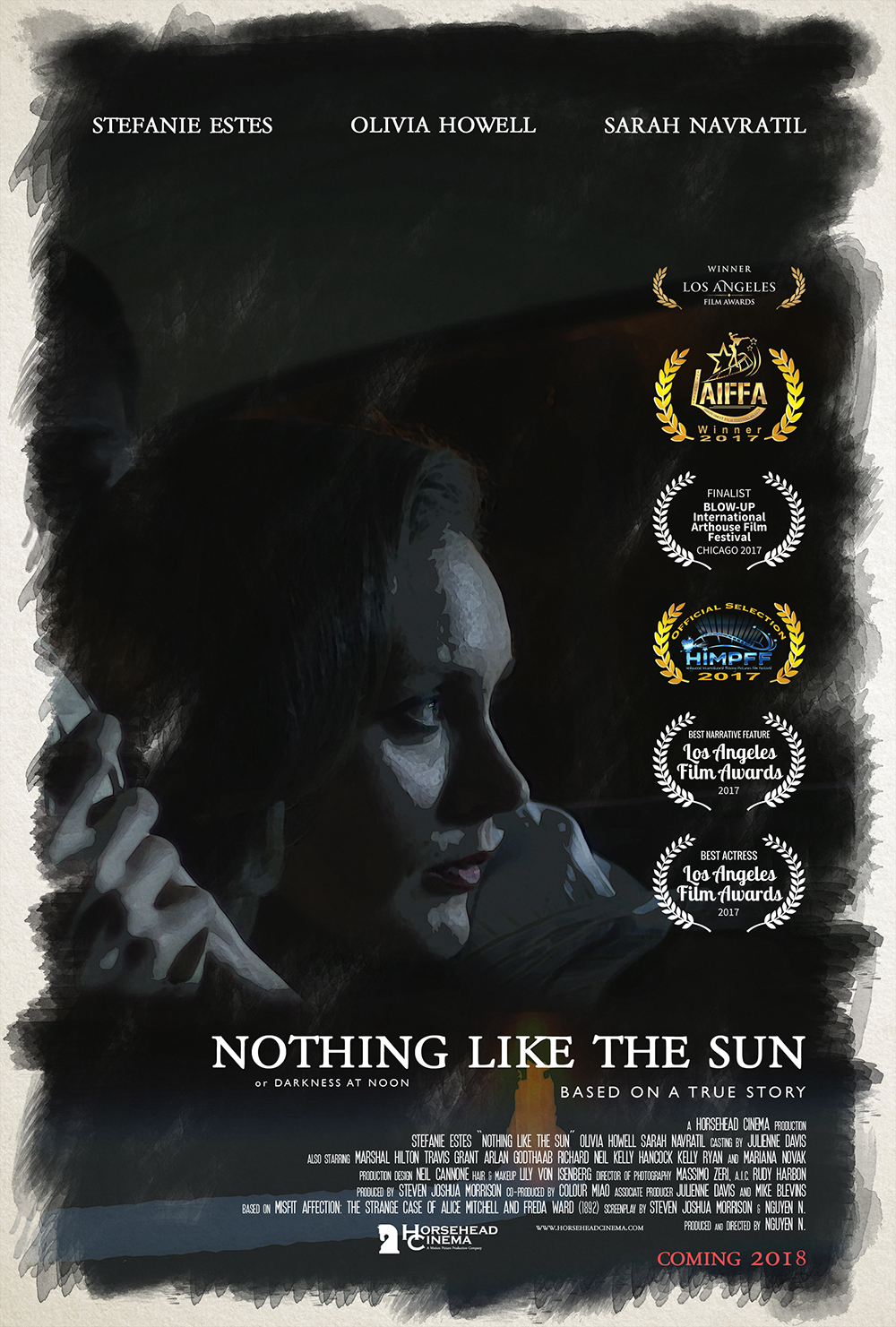 Starring: Stefanie Estes, Sarah Navratil, Olivia Howell
Genre: Period Drama
Runtime: 98 minutes
"In the mid-20th century, a lesbian estranged by her family struggles to get them back by falsely adopting the faith of a Christian household where she takes shelter, but finds herself infatuated with their daughter."
Nothing Like the Sun is an historical drama two years in the making. Horsehead Cinema will be holding a work-in-progress screening of the film (currently in its final stages of post-production) at the Donald R. Wright Auditorium in Pasadena, California. Attendees will have a chance to get a first-hand look at the film as well as mingle with the film makers, cast and crew following the screening. Free promotional materials will also be provided.
Due to limited seating, attendance is by RSVP only. There is ample public meter and structure parking in the area. Screening will begin at 2:00PM following a brief introduction. Runtime is approximately 98 minutes. We look forward to seeing everyone there.